SHTFPreparedness may collect a share of sales or other compensation from the links on this page.
Looting, scavenging, call it what you will. When the SHTF, you might need to do a little scavenging.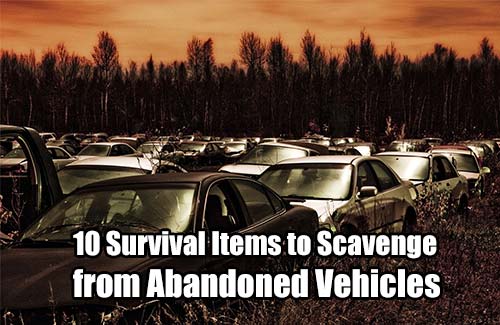 Scavenging after SHTF carries significant stigma, invoking your most dreaded nightmares. During man-made or natural disasters (including war), scavenging is a common occurrence.
I have for a long time wondered what items and tools we could find when scavenging and I think I hit the jackpot with this article from our friends over at prepforshtf.com.
Who knew that an abandoned car held so many survival items we can use in a SHTF situation. I personally know one more use for inner tubes; fill them with water and leave them in the sun and in a few hours you will have warm to hot water to shower with.
10 Survival Items to Scavenge from Abandoned Vehicles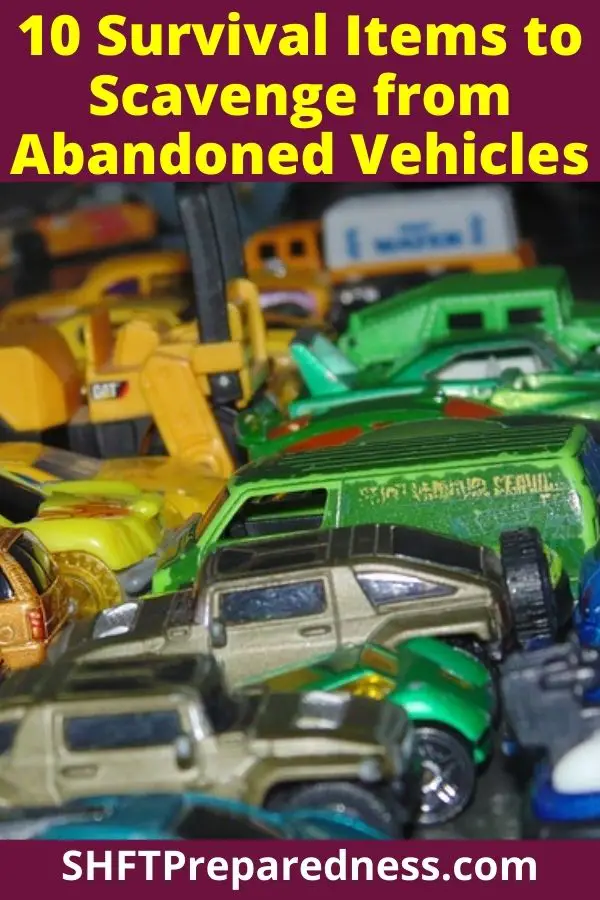 ---
Bonus: How To Grow a Backyard Supermarket
Having a backyard supermarket will allow you to grow pork and beef, chicken, organic eggs, non-GMO fresh fruits and veggies, including all the essential components you need to make your food staples, desserts, and even drinks.
If you are willing to put in a little elbow grease, this isn't too good to be true. The good news is that some of this can be automated.
Our great-grandfathers and great-grandmothers did this every single day. It's called "homesteading", and it can help you save money on food, furniture, tools, clothes, and much more!
This is as self-sufficient as it gets. Watch this eye-opening video to learn more:
Homesteading will take you back to the roots of your ancestors. It's not only a healthy, stress-reducing pursuit, it's a lifestyle.