SHTFPreparedness may collect a share of sales or other compensation from the links on this page.
So rarely are you presented with a pack that was designed by a company to be many things but certainly to be a bug out bag. The Paratus Three Day Operators Pack was designed for the purpose of the bug out. This message is clear and right on the 3V Gear website.
It only makes sense that we look at the Paratus and all that its is capable of. You know, we are dealing with a bag that is not only beautiful to look at but also highly functional and, in my opinion, the best bag for the price on the market. You will struggle to find a bug out bag or a get home bag that has the capacity and functionality that this bag does.
Click this affiliate link to check out the Paratus Three Day Operators Pack for yourself!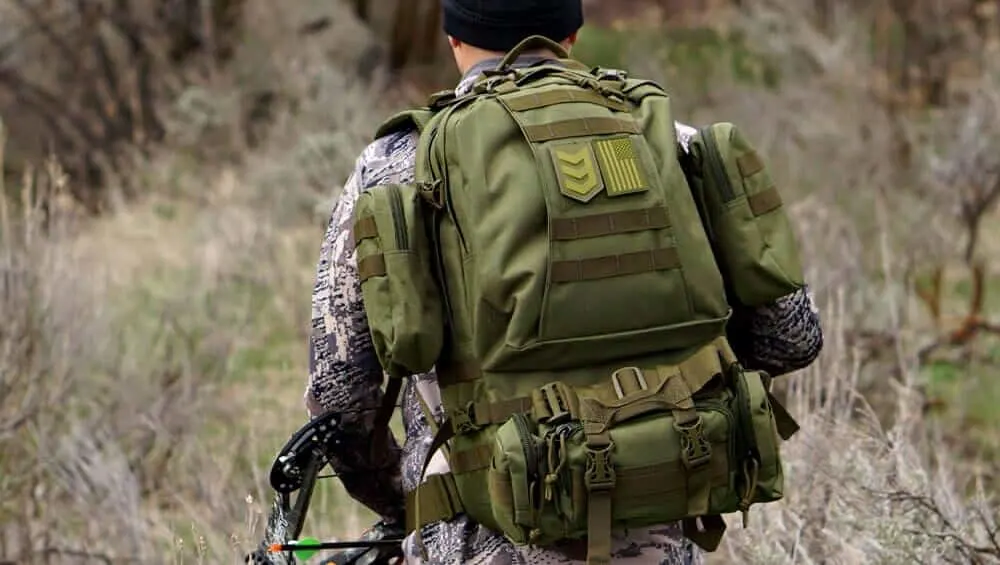 What Makes the Paratus Stands Out ?
This bag has three features that set it apart from anything else on the market. While you may be able to find bags that have one or two of these features, you won't find one bag with all three.
Efficiency
The ability of this bag to be a massive bug out option and to quickly break down to a mere Deployment Pack or even two pocket organizers makes it a very efficient bag for managing gear and situations. The main bag can be left at base camp and with a little planning you could merely remove the Deployment Pack and head out onto the trail.
Space
Where this bag stands out most is functional space. This is not a framed pack, this is not a hiking bag, per se. Still, it carries just as much gear and does so comfortably. It would be hard to envision a situation where you would need to carry more than what the Paratus is capable of holding.
Price
As I mentioned, finding a bag with the first two qualities is hard enough. You will not find a comparable piece that carries a price tag under $100. The Paratus 3 Day Operators Kit will do just that. This is the bug out option for those on a budget. This is the pack for you if you are looking to save some scratch and invest in the gear that goes inside.
3V Gear
The Paratus is made by 3V Gear which is a company born in the military. There are some things that deserve discussing in this review because the company is unique. First off you have to understand why the price of this bag is so impressive. 3V Gear is shipping direct and has no retail presence. You cannot touch a 3V Gear bag in any store in the nation. Because they ship to you direct they avoid tons of costs and this means you benefit.
Beyond that, or maybe because of that, 3V Gear offers a lifetime warranty on their bags. They understand you cannot touch the bag first but if you like the gear, you will be able to take advantage of a lifetime warranty.
Parts and Pieces
The Paratus 3 Day Operators Pack is actually four pieces in total and that is what makes the bag so versatile. You have two compartment main pack that features two deep main zippered pockets. These pockets would do well for most people because of the sheer size.
This pack does not clam shell, but it offers a few important compartments inside. You have a padded hydration or laptop pocket in the main compartment and you have some organization in the other.
Outside of the two main compartments the bag features two organization pouches on either side. These pouches are attached to the molle (MOdular Lightweight Load-carrying Equipment) webbing. The straps button on but also Velcro. I love that. That's redundancy that a prepper can appreciate. These organizers have a small pocked inside of their deeper main pocket. These could easily be transferred onto your own belt and they also are molle compatible so you could build on them.
The final piece of this bag is called the Deployment Pack and attaches to the bottom of the main bag. This pack is a powerful piece on its own. It offers a ton of organization space for such a little pack. When I went to PrepperCon I basically loaded all my filming gear and batteries in this pack and it fit fine.
The Deployment Pack can be removed and worn in several ways. It is attached to more molle on the main bag so you can reattach to any molle setup. It also has a strap which can be affixed in two places on the pack. One location will turn it into a sling and the other can go around your waist. You could also attach this pack right to your belt!
The Paratus has lots of parts and pieces which make it a great option for a bug out bag.
Conclusion
With triple stitched webbing, quality paracord zippers and tough straps, the Paratus will not only hold all you need it to but it will take the punishment that you expect out of a bag like this.
It will need to be broken down a bit if you are moving through tight crowds or thick woods. This would require that you remove the pocket organizers. Beyond that you have a value in the Paratus that is unmatched.
Full disclosure: We were provided with a free product in return for our honest and unbiased review. Opinions expressed regarding this product are our own and have not been influenced in any way.