SHTFPreparedness may collect a share of sales or other compensation from the links on this page.
Most people have some kind of hose lying around, or their parents do, or you'll see them at garage sales and the local gardening nursery.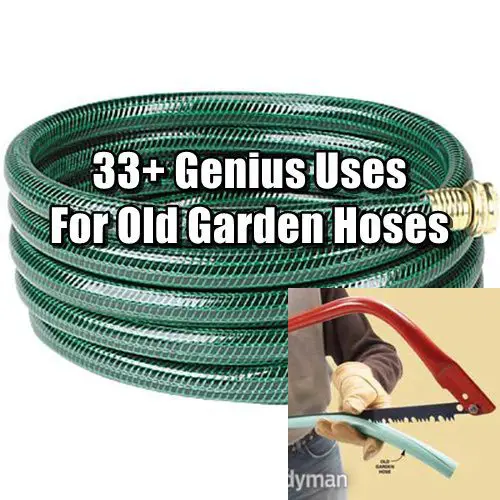 Coiled and shoved into a corner somewhere to be used 'just in case.' With the overwhelming surge of people who are into reusing and re-purposing items that normally would find their way into a landfill, it is not surprising that using garden hoses for other projects would be around. What is surprising is all you can really do with them!
Other than cutting sections to be used as soaker hoses for the garden, have you ever considered making art with different colored hoses? What about using them as a way to protect your hands from various surfaces? Cutting a section off and then splitting it to cover the handle on a bucket can save you from getting blisters after a long day of hauling dirt or water around. Protect those young fruit trees from the wires that can cut into the bark while training them to grow tall and straight! Simply cut a section of hose and thread the wire through before attaching to support stakes.
These are just a few examples of the numerous ways old hoses can be recycled and UP-cycled to make life a little easier around the home and garden.
33+ Genius Uses For Old Garden Hoses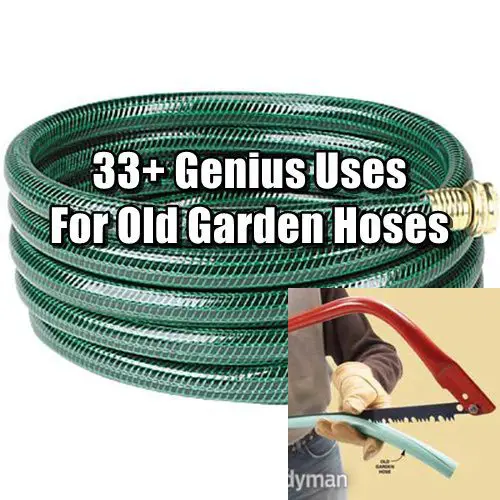 ---
Bonus: How To Grow a Backyard Supermarket
Having a backyard supermarket will allow you to grow pork and beef, chicken, organic eggs, non-GMO fresh fruits and veggies, including all the essential components you need to make your food staples, desserts, and even drinks.
If you are willing to put in a little elbow grease, this isn't too good to be true. The good news is that some of this can be automated.
Our great-grandfathers and great-grandmothers did this every single day. It's called "homesteading", and it can help you save money on food, furniture, tools, clothes, and much more!
This is as self-sufficient as it gets. Watch this eye-opening video to learn more:
Homesteading will take you back to the roots of your ancestors. It's not only a healthy, stress-reducing pursuit, it's a lifestyle.