SHTFPreparedness may collect a share of sales or other compensation from the links on this page.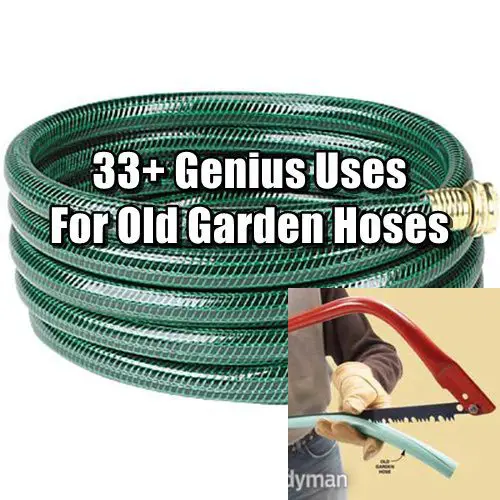 Most people have some kind of hose lying around, or their parents do, or you'll see them at garage sales and the local gardening nursery. Coiled and shoved into a corner somewhere to be used 'just in case.'  With the overwhelming surge of people who are into reusing and re-purposing items that normally would find their way into a landfill, it is not surprising that using garden hoses for other projects would be around. What is surprising is all you can really do with them!
Other than cutting sections to be used as soaker hoses for the garden, have you ever considered making art with different colored hoses? What about using them as a way to protect your hands from various surfaces? Cutting a section off and then splitting it to cover the handle on a bucket can save you from getting blisters after a long day of hauling dirt or water around. Protect those young fruit trees from the wires that can cut into the bark while training them to grow tall and straight! Simply cut a section of hose and thread the wire through before attaching to support stakes.
These are just a few examples of the numerous ways old hoses can be recycled and UP-cycled to make life a little easier around the home and garden.
33+ Genius Uses For Old Garden Hoses
---
Bonus: How to Make Pemmican, the Original Survival Food
Invented by the natives of North America pemmican was used by Indian scouts as well as early western explorers.
Native Americans spent a great deal of time on the go and depended on having portable, high-energy, highly nutritious, and filling foods that would last for long periods of time without refrigeration.
Pemmican is a portable, long-lasting, high-energy food. It's made of lean, dried meat that's crushed into powder and mixed with hot, rendered fat. This makes it one of the ultimate foods to have stockpiled for when SHTF or disaster strikes.
People really should avert their gaze from the modern survival thinking for just a bit and also look at how folks 150 years ago did it.
These guys were the last generation to practice basic things, for a living, that we call "survival skills" now.