SHTFPreparedness may collect a share of sales or other compensation from the links on this page.
One challenge we all seem to face is how best to store our stuff.
Being prepared means having a large stock of necessities (and some luxuries) on hand. It also means you need to figure out how to maximize your storage space, so you actually have some room to live.
Have you considered reorganizing your mason jars by size, for example, instead of by contents? This would allow you to adjust your shelving to make the best use of the available space.
Perhaps you haven't noticed that some cans fit perfectly into magazine holders, allowing for more cans in less room? Or maybe you are looking for a way to make use of the backside of cabinet doors (Hint: one option involves magnetic spice holders)?
And don't underestimate the value of changing some containers. There is a lot of wasted space in many packages. Check out the Prepared Housewive's article for all 37 great organizational ideas!
37 Creative Storage Solutions to Organize All Your Food & Supplies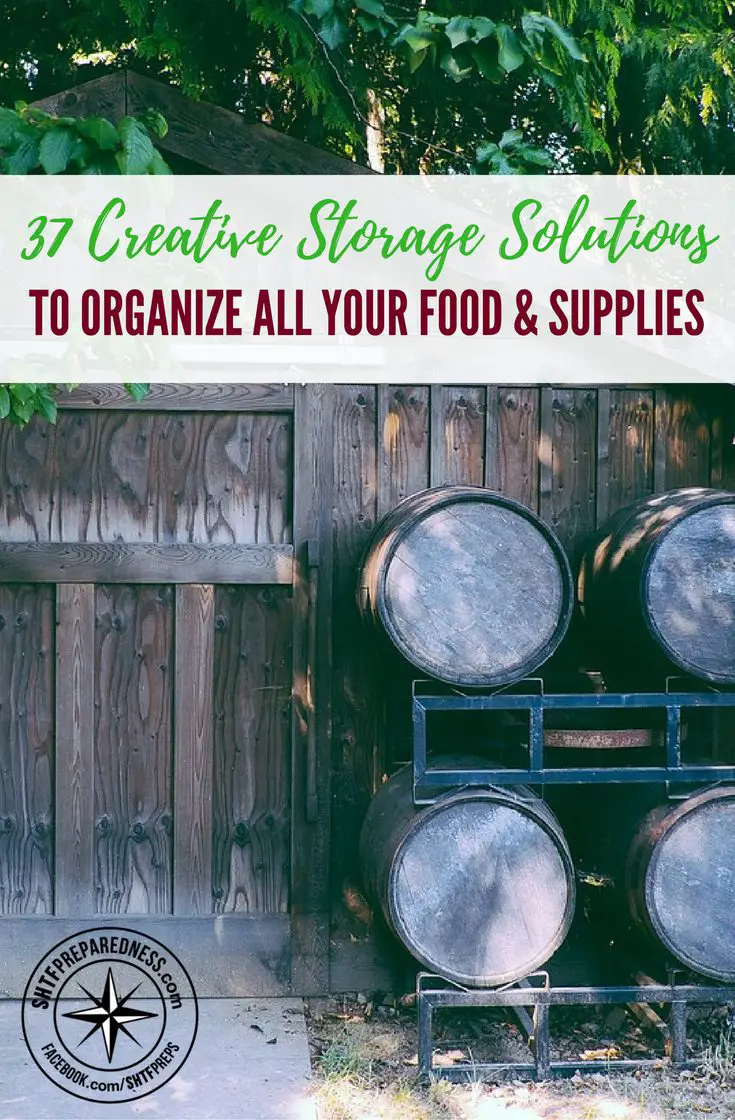 ---
Bonus: How to Make Pemmican, the Original Survival Food
Invented by the natives of North America pemmican was used by Indian scouts as well as early western explorers.
Native Americans spent a great deal of time on the go and depended on having portable, high-energy, highly nutritious, and filling foods that would last for long periods of time without refrigeration.
Pemmican is a portable, long-lasting, high-energy food. It's made of lean, dried meat that's crushed into powder and mixed with hot, rendered fat. This makes it one of the ultimate foods to have stockpiled for when SHTF or disaster strikes.
People really should avert their gaze from the modern survival thinking for just a bit and also look at how folks 150 years ago did it.
These guys were the last generation to practice basic things, for a living, that we call "survival skills" now.