SHTFPreparedness may collect a share of sales or other compensation from the links on this page.
Energy conservation during the winter is quite the challenge, and if you're living off the grid you are likely looking for any way to keep the house warm. The trouble is, even the most efficiently insulated home has a leak somewhere.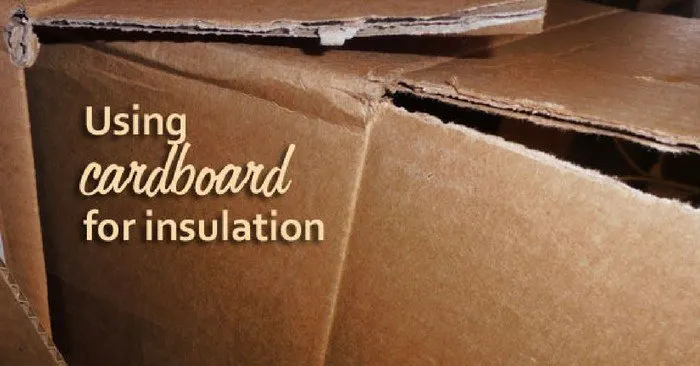 Image: www.eco-mothering.com/
There are ways to close these gaps, such as weather-stripping or shrink wrap, but these can be expensive options or unsuitable for some places. Surprisingly, cardboard can be an economical and convenient insulator.
Cardboard can be used as a removable draft blocker for windows and doors, or as a vent cover for window air conditioning units. 
Door Leaks
We all have that door that needs a little help. Those doors can be fixed or they can be weather-stripped.  again.
Cardboard is the cheapest version of this and it can be manipulated and cut to size. With Amazon, we all have spare cardboard lying around.  
Window Drafts
The same idea with the doors can be executed with windows.
One of the easiest ways to use cardboard to deal with drafty windows is to shut those windows right on top of some cardboard. You can cut this to size or just slam it down on a large piece of corrugated cardboard.
Crawl Space 
Do you lose heat through a large crawlspace door? Do you want to insulate that space better so you can store things like food storage? Well, cardboard might be your answer there, too! 
Feet Protection
In your shed or work area, you might find that feet protection is necessary. Even through boots, cold concrete can take its toll. Some folded up cardboard might be just what you need to deal with that. 
Sitting 
If you are sitting outside in the cold cardboard will save your butt! Literally! Especially on cold bleachers or benches you can find really make a difference with a folded cardboard "seat" that will put some space between you and that cold bench.