SHTFPreparedness may collect a share of sales or other compensation from the links on this page.
Check out this well thought out article from UrbanSurvivalSite. If you have a firearm for home defense, you're already far better off than the average person. There's no faster way to scare off a burglar or take down an intruder. But what type of firearm do you plan on using?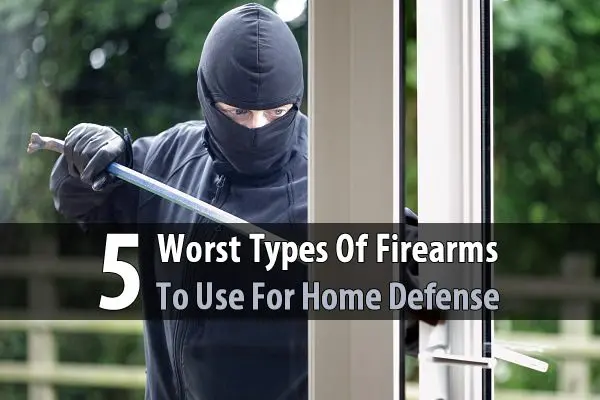 Most people think any firearm will do, but the truth is that many firearms are not ideal for home defense scenarios.
To defend your family during a home invasion, you need something that is reliable, easy to maneuver in close quarters, doesn't need to be reloaded very often, won't penetrate walls and endanger family members, and accurate over long distances (such as down a hallway or from one room to another). Unfortunately, that rules out quite a few firearms. Check this list to see whether you should upgrade to something better.
5 Worst Types Of Firearms To Use For Home Defense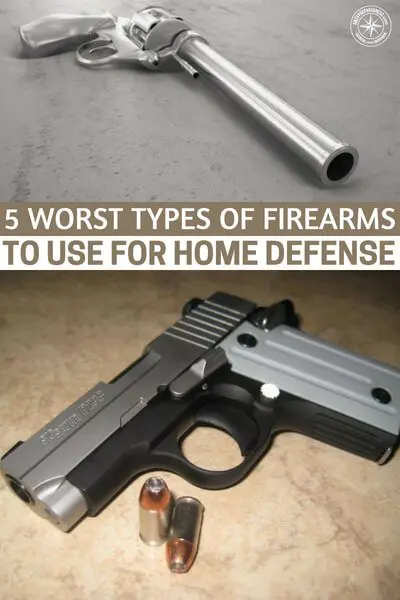 ---
Bonus: How To Grow a Backyard Supermarket
Having a backyard supermarket will allow you to grow pork and beef, chicken, organic eggs, non-GMO fresh fruits and veggies, including all the essential components you need to make your food staples, desserts, and even drinks.
If you are willing to put in a little elbow grease, this isn't too good to be true. The good news is that some of this can be automated.
Our great-grandfathers and great-grandmothers did this every single day. It's called "homesteading", and it can help you save money on food, furniture, tools, clothes, and much more!
This is as self-sufficient as it gets. Watch this eye-opening video to learn more:
Homesteading will take you back to the roots of your ancestors. It's not only a healthy, stress-reducing pursuit, it's a lifestyle.