SHTFPreparedness may collect a share of sales or other compensation from the links on this page.
Sustainment is a very important part of things like the bugout. Wilderness survival is another big situation where you need to consider sustainment. If you are bugging in, you could use something like a high-calorie bar to stretch food storage but you should stack up plenty of food storage in the meantime.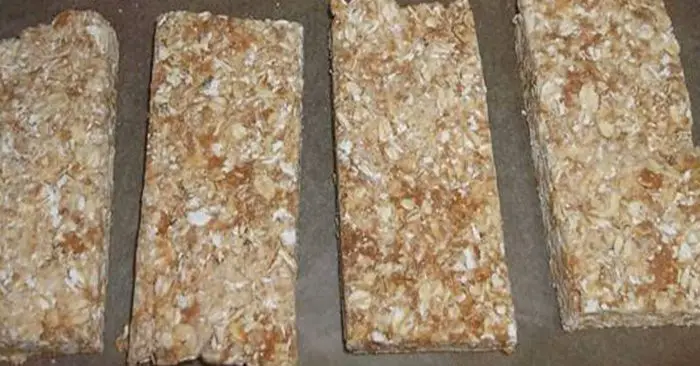 If you are an outdoorsman you might find that having this recipe could be very helpful. Also, you might find that your own recipe for high calorie bars can be just better than those premade versions.
Ingredients
2 cups oats
2 1/2 cups powdered milk
1 cup sugar
3 tbsp honey
1 3-oz. package lemon jello
3 tbsp water
Recipe
This recipe is very simple and involves mixing the dry and wet ingredients. The wet should be brought to a boil then combined with the dry.
Mix the combination thoroughly. Then press the mix into a baking sheet. To finish these bars you are going to bake them at 200 degrees for about 2 hours. You can then cut them and portion them any way you see fit. This should be based on how you eat them or what amount of calories you are going to need at the time.
The entire batch is 3000 calories and a big chunk of that comes from the powdered milk so don't omit that from the recipe. You can break them up into 4ths and get 750 calories per bar. That is pretty impressive!
Refueling is an important part of any hike or bugout. If you can do it on the move and in a hurry you can cover much more ground in a hurry. Don't forget that you can personalize these bars by adding in some of your own favorite ingredients. Things like peanuts, sunflower seeds or dried fruit would only increase the taste and texture of these bars.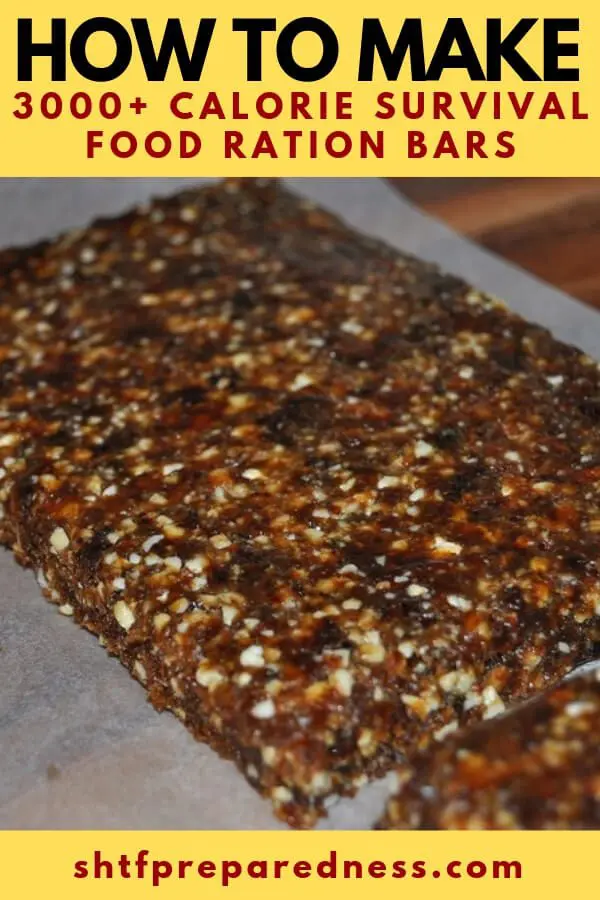 ---
Bonus: How to Make Pemmican, the Original Survival Food
Invented by the natives of North America pemmican was used by Indian scouts as well as early western explorers.
Native Americans spent a great deal of time on the go and depended on having portable, high-energy, highly nutritious, and filling foods that would last for long periods of time without refrigeration.
Pemmican is a portable, long-lasting, high-energy food. It's made of lean, dried meat that's crushed into powder and mixed with hot, rendered fat. This makes it one of the ultimate foods to have stockpiled for when SHTF or disaster strikes.
People really should avert their gaze from the modern survival thinking for just a bit and also look at how folks 150 years ago did it.
These guys were the last generation to practice basic things, for a living, that we call "survival skills" now.