SHTFPreparedness may collect a share of sales or other compensation from the links on this page.
Do you know that you are surrounded by wild medicines? There are little weeds all around us that can both feed us and heal us. The problem is that most people don't take the time to get to know these plants.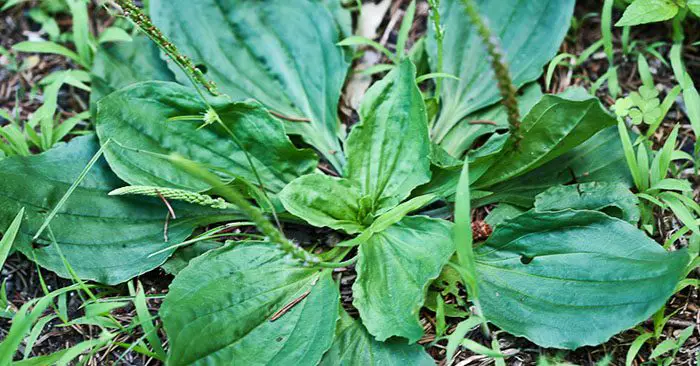 You need a powerful resource for identifying all of these natural medicines and there are many books on the market today. Books are great because you can take them afield.
Now, finding the natural plants and turning them into medicine or DIY natural remedies are two different propositions.
Let's look at this mystery weed and learn a little about it.
Identifying and Harvesting Edible and Medicinal Plants in Wild (and Not So Wild) Places
Common Plantain
Common plantain has nothing to do with the type that you boil and fry. The only thing they have in common are large leaves.
Of course, "large" is based on the environment. One of the best ways to identify plantain is by the large spinach-like leaves that are bigger than anything else growing in your lawn.
It also puts up small stalks in the latter part of spring. You go outside right now and you will find some plantain in a parking lot or yard.
Using Common Plantain
Common plantain has a whole host of benefits associated with it.
From things like being able to heal wounds to soothing burns. You can also use a decoction of common plantain to deal with stomach upset in nearly all its forms.
From diarrhea to irritable bowel, common plantain is about the best answer you can find in the wild.
This is very important if you have taken in some water you shouldn't have. If you don't stop losing water through vomiting and diarrhea you are going to die in a survival situation.
Decoctions and poultice are the best versions of plantain that you can put into use. Poultice on cuts and decoctions in the body.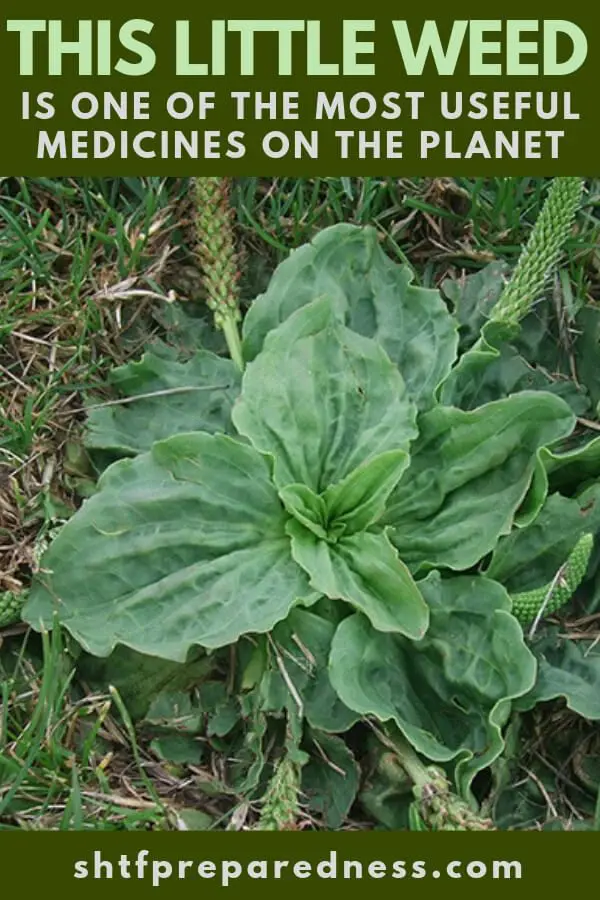 ---
Bonus: How To Grow a Backyard Supermarket
Having a backyard supermarket will allow you to grow pork and beef, chicken, organic eggs, non-GMO fresh fruits and veggies, including all the essential components you need to make your food staples, desserts, and even drinks.
If you are willing to put in a little elbow grease, this isn't too good to be true. The good news is that some of this can be automated.
Our great-grandfathers and great-grandmothers did this every single day. It's called "homesteading", and it can help you save money on food, furniture, tools, clothes, and much more!
This is as self-sufficient as it gets. Watch this eye-opening video to learn more:
Homesteading will take you back to the roots of your ancestors. It's not only a healthy, stress-reducing pursuit, it's a lifestyle.