Some of the links below are affiliate links. If you choose to make a purchase we may earn a small commission at no additional cost to you.
How to Make Antibiotic Garlic Tincture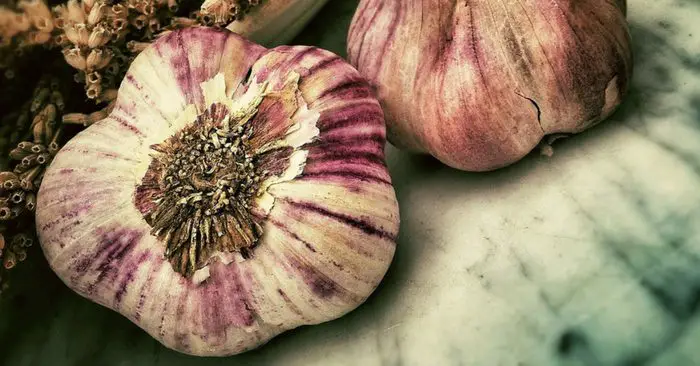 Back in the day, the home medicine chest of our grandparents was comprised of locally grown herbs and plants. Every town or community had a natural healer who dedicated his or her life to spread knowledge about the use of plants in healing. Garlic is one of the best healing plants and it has been proven to be a powerful remedy. People from all over the world have been using it for many generations. Garlic tincture is a powerful infusion that is as highly appreciated today, as it was back then.
Antibiotic garlic tincture is basically a powerful infusion of garlic in grain alcohol or vinegar. This powerful remedy was developed in order to conserve the allicin substance contained in the bulbs of the plant. Since this powerful antibacterial agent is present only for a short period after garlic is crushed and before it is heated, preparing a tincture is necessary.
Garlic tincture was often used during the time of the pioneers and it has a vast number of reported healing benefits. It can be used externally for the treatment of viral skin infections, wound or ulcers. The tincture is also an efficient remedy for flu and colds, viruses, high blood pressure, kidney problems and many other ailments.
To make antibiotic garlic tincture just like the pioneers did, follow the recipe from this article:
How to Make Antibiotic Garlic Tincture