SHTFPreparedness may collect a share of sales or other compensation from the links on this page.
How To Make Generator Run On Multi-Fuel Sources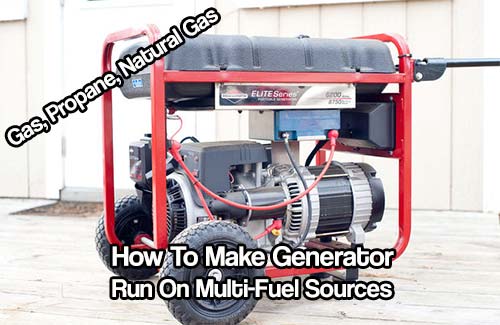 When the power goes out we either have to face it, man up and get through it hoping the power will come back on in a few hours. This is where generators come in and are worth their weight in gold.
Now imagine this.. You come to start your generator but you have no gas to start and/or run it! The powers out so you can't get any gas from the gas station, what do you do? Well, siphon gas from your car would be a good way but is it really that convenient?
I found a great way to convert a normal generator to run on gas, propane and even natural gas. This is just one awesome tutorial we all should take a look at because now you have three options to get power into our homes. Read on to see the tutorial.
How To Make Generator Run On Multi-Fuel Sources