SHTFPreparedness may collect a share of sales or other compensation from the links on this page.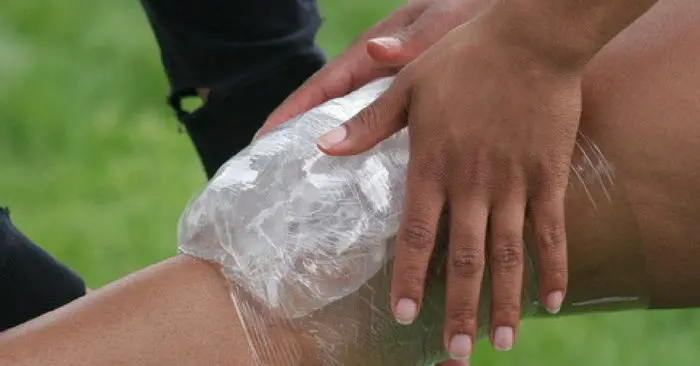 How many times have you used gel ice packs in your life? Their uses are almost limitless: from medical applications to keeping your sandwiches cool, gel ice packs are handy to have in the freezer. The problem for most people is that the only ones they get are from some medical event and end up getting a hole in them. Even the hard-plastic-cased gel ice packs will wear out over time.
Replacing them can be a bit pricey. You don't want to get ones that are so cheaply made they only last a few uses! The better quality ones tend to be $10 and up, each! If you are outdoorsy, it can be costly to replace all those you'd want for your coolers. You can make your own for about $2 each and aren't using any chemicals that could potentially pollute landfills.
With money saved and all the things you can use gel ice packs for, there's no reason not to start making your own. Imagine how much cleaner your outings will be without the mess of ice getting everything wet! Click the link below and get started now!
Make A Gel Ice Pack On the Cheap
---
Bonus: How to Make Pemmican, the Original Survival Food
Invented by the natives of North America pemmican was used by Indian scouts as well as early western explorers.
Native Americans spent a great deal of time on the go and depended on having portable, high-energy, highly nutritious, and filling foods that would last for long periods of time without refrigeration.
Pemmican is a portable, long-lasting, high-energy food. It's made of lean, dried meat that's crushed into powder and mixed with hot, rendered fat. This makes it one of the ultimate foods to have stockpiled for when SHTF or disaster strikes.
People really should avert their gaze from the modern survival thinking for just a bit and also look at how folks 150 years ago did it.
These guys were the last generation to practice basic things, for a living, that we call "survival skills" now.