SHTFPreparedness may collect a share of sales or other compensation from the links on this page.
Most of our gardens are shut down for the year. The cold weather is blowing in and it's time to start padding up ourselves for the winter to come. Without much yard work to do, you might find that you have some extra time. Well, now is the time to start planning for next years garden.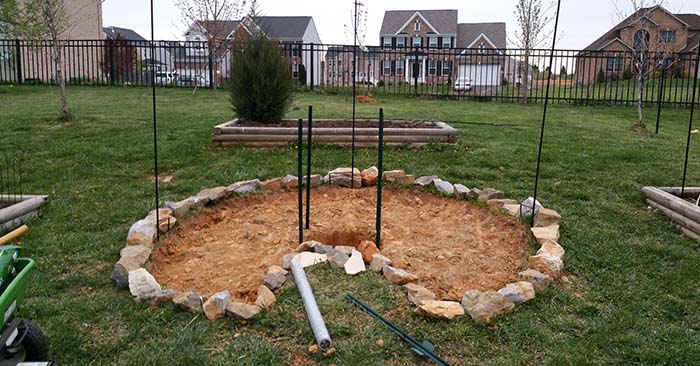 What are you going to do differently next year? Are you going to add some perennials to your garden? Are you going to add some more beds to your garden?
There are a number of nontraditional gardening methods out there that you might want to check out over the coming season. Do your research and see what they can do for you in the year to come.
Keyhole Gardening
The process of building a purposeful, layered, keyhole garden is to give your garden a consistent collection of nutrients that it can take advantage of on a regular basis. This is such an interesting way of gardening because you literally compost in your garden!
Permaculture
This is the practice of building ecosystems of perennial trees, bushes, plants and ground cover that work together and come back each year. Its an incredible food system for sustainability. It's also very eco-friendly.
Hydroponics
Growing in the water. Who needs soil anyway? Hydroponics is a very interesting idea in terms of how food is grown. With grow lights, you are also able to grow inside your home. Very beneficial during a collapse where food could be targeted.
How and where you grow food is going to be a big consideration during a SHTF scenario. Now is the time to explore a variety of gardening methods and food production methods. Don't forget to include things like height to your garden as well. This can be a very effective method for taking advantage of your tight spaces.
---
Bonus: How to Make Pemmican, the Original Survival Food
Invented by the natives of North America pemmican was used by Indian scouts as well as early western explorers.
Native Americans spent a great deal of time on the go and depended on having portable, high-energy, highly nutritious, and filling foods that would last for long periods of time without refrigeration.
Pemmican is a portable, long-lasting, high-energy food. It's made of lean, dried meat that's crushed into powder and mixed with hot, rendered fat. This makes it one of the ultimate foods to have stockpiled for when SHTF or disaster strikes.
People really should avert their gaze from the modern survival thinking for just a bit and also look at how folks 150 years ago did it.
These guys were the last generation to practice basic things, for a living, that we call "survival skills" now.