SHTFPreparedness may collect a share of sales or other compensation from the links on this page.
Prepping When You're Poor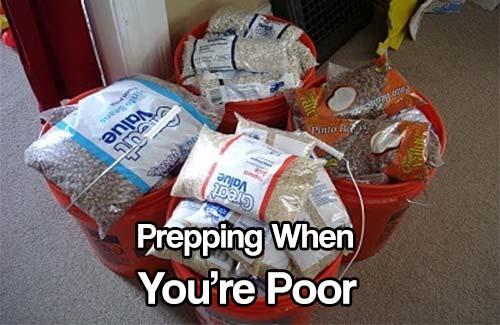 Being prepared while you're poor is a matter of knowing how to survive if things get even worse… In a bizarre sense, some of those who are poor may be better off after TSHTF than some of those who are rich with all their goodies.
The caveat being that 'the poor' are those who are not of a government-dependent mindset, and are capable of scrapping for what they need to survive.
The rich people have never 'scrapped' for what they need. It will be new for them… at least it will be after their 'stuff' runs out. Read on to see how you can prep when you're poor!