SHTFPreparedness may collect a share of sales or other compensation from the links on this page.
Many people have heard about using mylar bags to store food in, as well as using food buckets for the same thing. Combining these two practices makes for some solid, long-term food storage! The thing is, learning about them can lead to some confusion for newbies just getting started on their preparedness journey.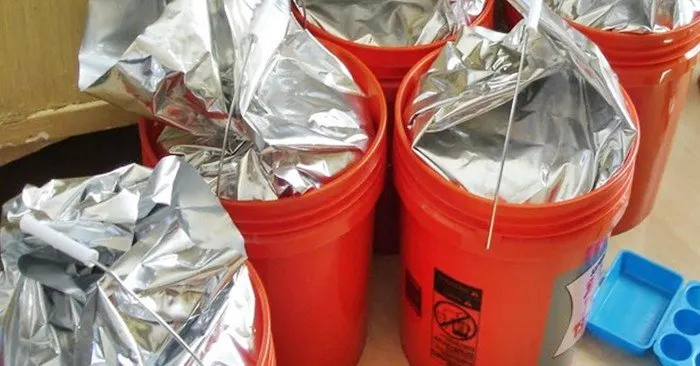 Mylar bags are thicker than most plastic food storage bags and are intended to be filled with food for long-term storage. The mylar helps preservation by having the oxygen removed (O2 absorbers) and sealed.
They are also usually dense materials that will keep light out.
Finally, they keep all moisture out and that helps keep the food fresh. The one thing it will not protect against is pests.
That's where 5-gallon buckets come into play. A good bucket with a proper lid help keep moisture, air, and light out. Likewise, it keeps pests like bugs and rodents out of your food stash, too!
It helps the seal stay strong because you're moving a whole bucket versus the individual bags. Even a pinhole can cause the mylar bag to fail.
In the end, there isn't much mystery to using mylar bags and buckets to preserve food!