SHTFPreparedness may collect a share of sales or other compensation from the links on this page.
One of the first steps that a prepper takes is to consider some freeze dried food storage. Its a great option to have a nice supply of food storage on hand. You can buy a few weeks worth or you can go as far as buying a years worth.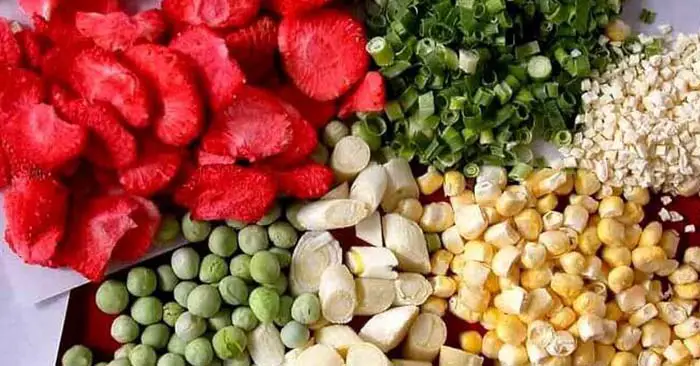 While freeze dried food doesn't have to make up your whole stockpile it can make up a big portion of it. It also lasts for over a decade if you store it in the right conditions. Of course, purchasing is no longer the only way to get freeze dried foods. With the advancements in technology you can even own your own freeze drier at home.
Does this sound like something you might be interested in? We are going to look at some pros and cons of owning a home freeze drier
PROs
A freeze drier can turn all of your excess produce from the garden into shelf stable food. You can also use a freeze drier to create entire meals and menus of freeze dried food. With some mylar bags and desiccate packs you can effectively create your own long term food storage. There is some serious self reliance in having that kind of power!
CONs
Home freeze driers are high quality pieces of equipment and they are priced as such. Its just the reality. You are going to spend lots of money to get one of these on the counter. Adopting this model of freeze drying your own food storage takes time. Its something you should build into your lifestyle. Freeze drying is also creating a dependency on a machine that might not be there forever.
While it might seem like a no brainer to get your hands on a freeze drier, you should consider some things first. You need to understand that its a big investment and you can achieve a lot with that money. Still, it could be just what you are looking for.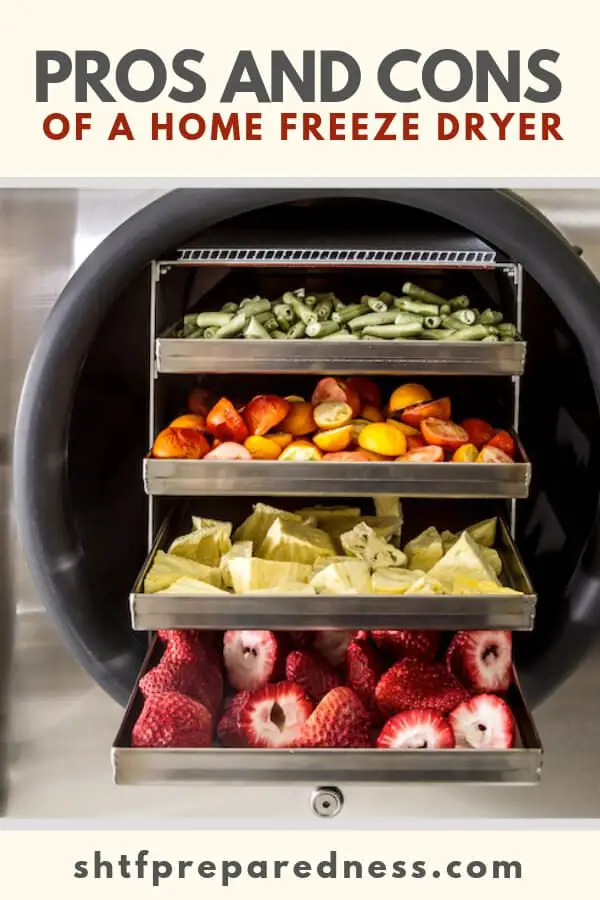 ---
Bonus: How to Make Pemmican, the Original Survival Food
Invented by the natives of North America pemmican was used by Indian scouts as well as early western explorers.
Native Americans spent a great deal of time on the go and depended on having portable, high-energy, highly nutritious, and filling foods that would last for long periods of time without refrigeration.
Pemmican is a portable, long-lasting, high-energy food. It's made of lean, dried meat that's crushed into powder and mixed with hot, rendered fat. This makes it one of the ultimate foods to have stockpiled for when SHTF or disaster strikes.
People really should avert their gaze from the modern survival thinking for just a bit and also look at how folks 150 years ago did it.
These guys were the last generation to practice basic things, for a living, that we call "survival skills" now.