SHTFPreparedness may collect a share of sales or other compensation from the links on this page.
Are you starting a garden from scratch this year? First-time gardeners have a long way to go from day 1 to serious success. There are a bunch of steps to take to prepare for your first garden.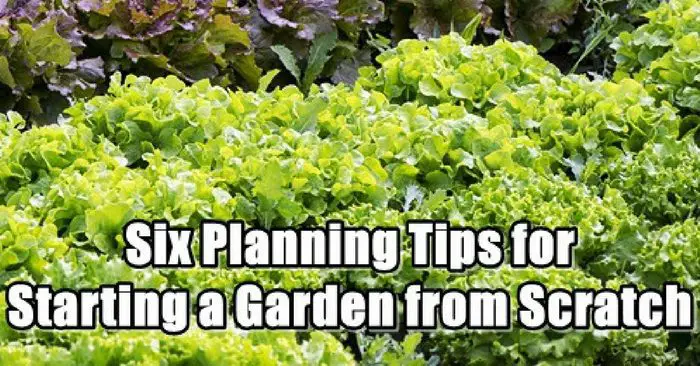 We are going to look at 6 elements that affect your garden on a daily basis. Before breaking ground or buying a seed, consider the following issues. You will have much more success if you take these planning steps.
The Sun
If your planned gardening area is not getting 8 hours of good sun a day you are going to struggle with success in your new garden. It's in your best interest to find a location with good sun. You can do this by spending a day looking at a proposed area and noting the suns location at 9am-12pm and again at 3pm.
Drainage
Another important consideration is drainage in the garden. You are going to need to be sure that you are not planting in a low lying area that takes on water.
Method
Are you going to plant row crops, raised beds, containers or something else? There are a number of methods so be sure you do some research.
Types of Plants
What do you want to grow? Is it compatible with your area and your soil? You can buy a simple PH test at any hardware store to get a better understanding of your soil
Weeding and Pest Control
If you have a garden you are going to contend with pests and weeds. That's just part of the deal. You might want to consider how you are going to handles these things.
Harvesting
While many don't think about harvesting, it takes time and space. You might want a few outlets for excessive harvest if you are starting a medium to large sized garden.