SHTFPreparedness may collect a share of sales or other compensation from the links on this page.
We all hate that moment when the vegetable garden meets the first years' frost. We see those leaves we worked so hard to grow to get translucent and die. It's a harsh reality but it's one we must face every year.
Many people think the death of plants in the winter means the death of fresh vegetables from the garden. If you know how to store vegetables over the winter you can have access to those fresh foods through most of the cold season.
The vegetables that store best are hardy root vegetables. These can be stored in a number of ways and have been for a very long time.
Let's look at a few ways that these can be stored long term to assure you have access to fresh vegetables throughout the winter seasons.
Root Cellars
For hundreds of years, we have been digging root cellars in the ground in order to take advantage of the temperature stability underground. These cellars are often lined by stone and wood and are tall enough for most people to enter.
In these cellars, you would store your things like garlic, potatoes, and even fresh root vegetables. The best method for storing those fresh root vegetables is layered in sand.
Oftentimes large barrels would be filled with layers of things like sand and carrots. These would last for months in the root cellar.
Five Gallon Buckets
For those of you who don't have access to a larger plot of land to dig a root cellar, you might consider a modern micro version of the root cellar.
What if we took 5 gallon buckets and used the same layer method. These could be buried in the ground with the lid on and would act just like the root cellar.
Though you have to battle garden pests in the summer you are paid off in loads of fresh vegetables. In the winter you lose lots of that produce, but you don't have to lose it all.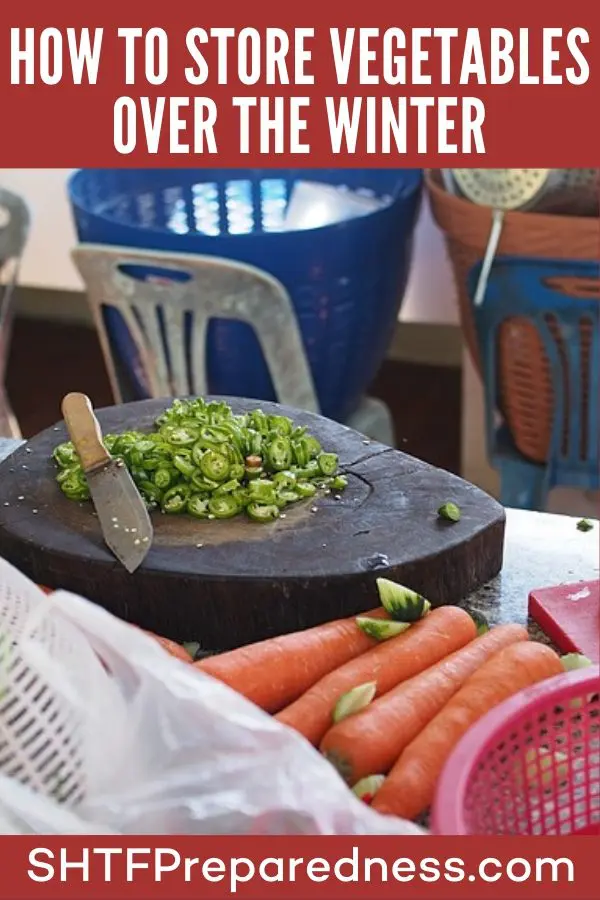 ---
Bonus: How To Grow a Backyard Supermarket
Having a backyard supermarket will allow you to grow pork and beef, chicken, organic eggs, non-GMO fresh fruits and veggies, including all the essential components you need to make your food staples, desserts, and even drinks.
If you are willing to put in a little elbow grease, this isn't too good to be true. The good news is that some of this can be automated.
Our great-grandfathers and great-grandmothers did this every single day. It's called "homesteading", and it can help you save money on food, furniture, tools, clothes, and much more!
This is as self-sufficient as it gets. Watch this eye-opening video to learn more:
Homesteading will take you back to the roots of your ancestors. It's not only a healthy, stress-reducing pursuit, it's a lifestyle.