SHTFPreparedness may collect a share of sales or other compensation from the links on this page.
Whether you're trying to save money, prepare for a long-term disaster, or simply want to be as self-sufficient as possible, one of the best things you can do is plant lots of trees. There are countless benefits of having some good fruit, nut, and medicinal trees on your property.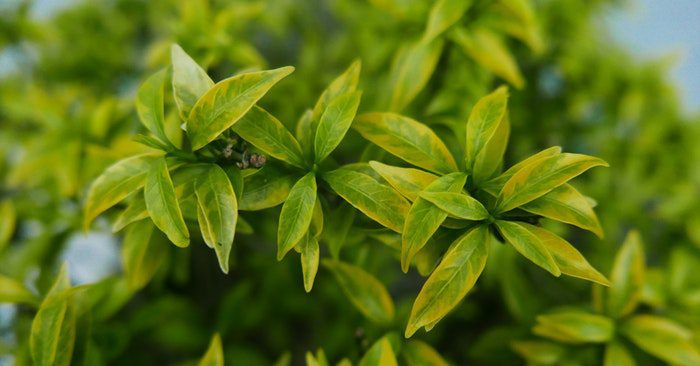 Foods You Can Make With Trees
For example, having some fruit trees such as apple trees, pear trees, and cherry trees means you'll have extra food for snacking. You can use the fruit to make jams, jellies, pies, pastries, juice, vinegar, syrup, applesauce, and so forth. And we haven't even mentioned nut trees. For example, acorns are high in calories and can be used to make flour for cooking and baking.
Yes, you could stockpile those things ahead of time, but that can be expensive, and eventually, your supply will run out. With fruit trees, you'll have fresh fruit year after year.
Benefits of Having Fruit Trees
Having more food to eat isn't the only advantage of planting and growing trees. Fresh fruit is full of vitamins and fiber, both of which are crucial for good health. Having trees also means having firewood, along with wood you can use for smoking fish and game.
There are also many trees with medicinal benefits. For example, the white willow xylem contains something known as salacin, which is the active ingredient in aspirin. By making an infusion with white willow bark, you can make an effective pain reliever.
Which Trees Are Best To Plant?
So by now, you realize how important it is to plant trees in addition to traditional garden plants. But what are the best trees to plant?
That is debatable, but a few good options include apple trees, pear trees, cherry trees, mulberry trees, oak trees, white willow trees, and ginko trees. If you live in the right part of the country, you could also plant orange and lemon trees. Be sure to find out which trees will thrive in your area before you start planting.
---
Bonus: How to Make Pemmican, the Original Survival Food
Invented by the natives of North America pemmican was used by Indian scouts as well as early western explorers.
Native Americans spent a great deal of time on the go and depended on having portable, high-energy, highly nutritious, and filling foods that would last for long periods of time without refrigeration.
Pemmican is a portable, long-lasting, high-energy food. It's made of lean, dried meat that's crushed into powder and mixed with hot, rendered fat. This makes it one of the ultimate foods to have stockpiled for when SHTF or disaster strikes.
People really should avert their gaze from the modern survival thinking for just a bit and also look at how folks 150 years ago did it.
These guys were the last generation to practice basic things, for a living, that we call "survival skills" now.