SHTFPreparedness may collect a share of sales or other compensation from the links on this page.
How many times have you seen a plant or a flower and are unsure of what it is? I know I have.
In fact, I normally get really mad at my self because by my age I thought I would know quite a lot of them. Even with extensive studying of plants and foraging, you will still encounter plants you are unsure of.
There are also dangerous lookalikes that can make identifying plants even harder! Some lookalikes can even be deadly, depending on the plant. So it's important that we
Plant ID Apps
I found an app that you can download to your iPhone or Android device which can identify plants by working with images from a huge database collected through Plant Net users help to identify and add information about the quality of images and plants.
This app may just save your life if you find yourself lost in the wilderness. Imagine seeing berries not knowing if you can eat them, this app may just be your saving grace. I downloaded it and got great results.
Field Guides
The best resources of them all is a good field guide. The Peterson's Field Guides are some of the very best and they have one that is built specifically for wild edibles.
A small field guide can be carried in your pocket or backpack and referred to when you come across that hard to identify a plant.
Foraging Classes
Another means of learning your wild edibles is to look at attending some foraging classes. These classes are hands-on experience with an expert. You can ask questions and learn about preparations when you have an expert with you.
It takes a lot of consistent practice and eating of these wild edibles to become an expert but that is well within your grasp.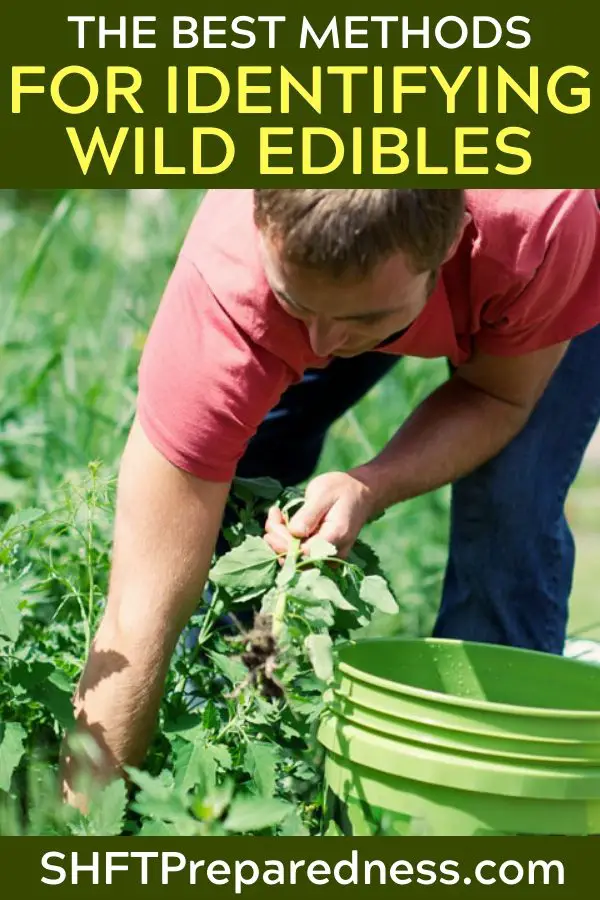 ---
Bonus: How To Grow a Backyard Supermarket
Having a backyard supermarket will allow you to grow pork and beef, chicken, organic eggs, non-GMO fresh fruits and veggies, including all the essential components you need to make your food staples, desserts, and even drinks.
If you are willing to put in a little elbow grease, this isn't too good to be true. The good news is that some of this can be automated.
Our great-grandfathers and great-grandmothers did this every single day. It's called "homesteading", and it can help you save money on food, furniture, tools, clothes, and much more!
This is as self-sufficient as it gets. Watch this eye-opening video to learn more:
Homesteading will take you back to the roots of your ancestors. It's not only a healthy, stress-reducing pursuit, it's a lifestyle.