SHTFPreparedness may collect a share of sales or other compensation from the links on this page.
First you back stock your pantry and keep it at a level where it could sustain you and your family for 72 hours. Then you step it up a notch, get some shelving, and store enough food for a few weeks.
Before long you have enough food to survive for six months. Grain in mylar bags inside of buckets, prepackaged food storage, and canned goods line your shelves. What's next? Variety.
Dehydrated food can take your food storage to the next level. It allows you to have a huge variety of food that you otherwise wouldn't be able to store. Meats, fruits, and vegetables are tough to store for long periods without dehydration. Rotting and decay can set in quickly, but a dehydrator can make it so you can enjoy most foods from the food groups for months to come. Check out our quick guide on the best foods to dehydrate by following the link below.
The Best Food to Dehydrate for Long Term Survival Storage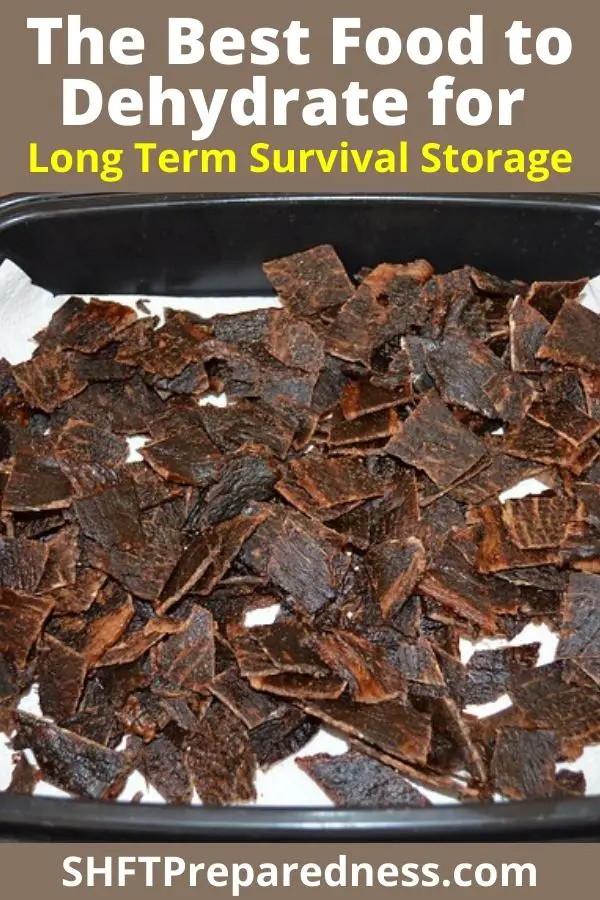 ---
Bonus: How To Grow a Backyard Supermarket
Having a backyard supermarket will allow you to grow pork and beef, chicken, organic eggs, non-GMO fresh fruits and veggies, including all the essential components you need to make your food staples, desserts, and even drinks.
If you are willing to put in a little elbow grease, this isn't too good to be true. The good news is that some of this can be automated.
Our great-grandfathers and great-grandmothers did this every single day. It's called "homesteading", and it can help you save money on food, furniture, tools, clothes, and much more!
This is as self-sufficient as it gets. Watch this eye-opening video to learn more:
Homesteading will take you back to the roots of your ancestors. It's not only a healthy, stress-reducing pursuit, it's a lifestyle.