SHTFPreparedness may collect a share of sales or other compensation from the links on this page.
Self-defense is a very important personal responsibility. We must take this very seriously. While we have constructed an effective society with protections in place there are still monsters out there and you need answers for them
The Revolver
If you can carry a semi-automatic handgun that has 14 bullets in it, why on earth would anyone consider carrying a six-shooter?
Here is a list of 9 reasons:
Dependability
The mechanics of the revolver are very simple so you won't struggle with things like jams. perfect for a quick self-defense situation.
Accuracy
Because the guns are metal and heavy they are going to absorb more of the kick and people often find themselves shooting more accurately with weighty revolvers.
Grip
The grips on revolvers are much more ergonomically sound. Instead of the straight grip of many semi-autos, the revolver is a great weapon for carrying comfort.
Easy to Maintain
Because of the basic mechanics, these weapons are much easier to disassemble and clean. They can be maintained very simply.
Easy to Conceal
The snub-nosed revolver is such an impressive little package. It can be easily concealed if you are a CCW permit holder.
Safer
The semi-automatic can fire with just a flick of the trigger when its single action. That is very dangerous with children around. All revolvers are double action and require quite a bit of force to send a round-off.
Easy to Repair
Another nod to the basic mechanics the revolver has very few parts and pieces and will be easy to fix.
Durable
These guns are designed to take a beating. They are all metal and there is no one trying to make polymer revolvers. They will stand strong on your hip as long as you need a firearm.
Law Friendly
While pistols with large magazines could come under scrutiny by the law it's not likely we will ever see people bat an eye at a revolver.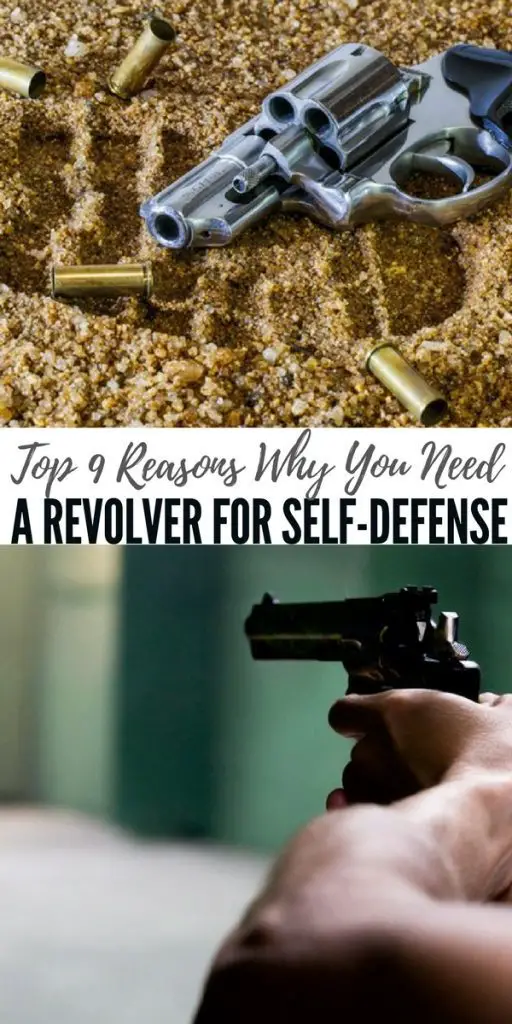 ---
Bonus: How To Grow a Backyard Supermarket
Having a backyard supermarket will allow you to grow pork and beef, chicken, organic eggs, non-GMO fresh fruits and veggies, including all the essential components you need to make your food staples, desserts, and even drinks.
If you are willing to put in a little elbow grease, this isn't too good to be true. The good news is that some of this can be automated.
Our great-grandfathers and great-grandmothers did this every single day. It's called "homesteading", and it can help you save money on food, furniture, tools, clothes, and much more!
This is as self-sufficient as it gets. Watch this eye-opening video to learn more:
Homesteading will take you back to the roots of your ancestors. It's not only a healthy, stress-reducing pursuit, it's a lifestyle.