SHTFPreparedness may collect a share of sales or other compensation from the links on this page.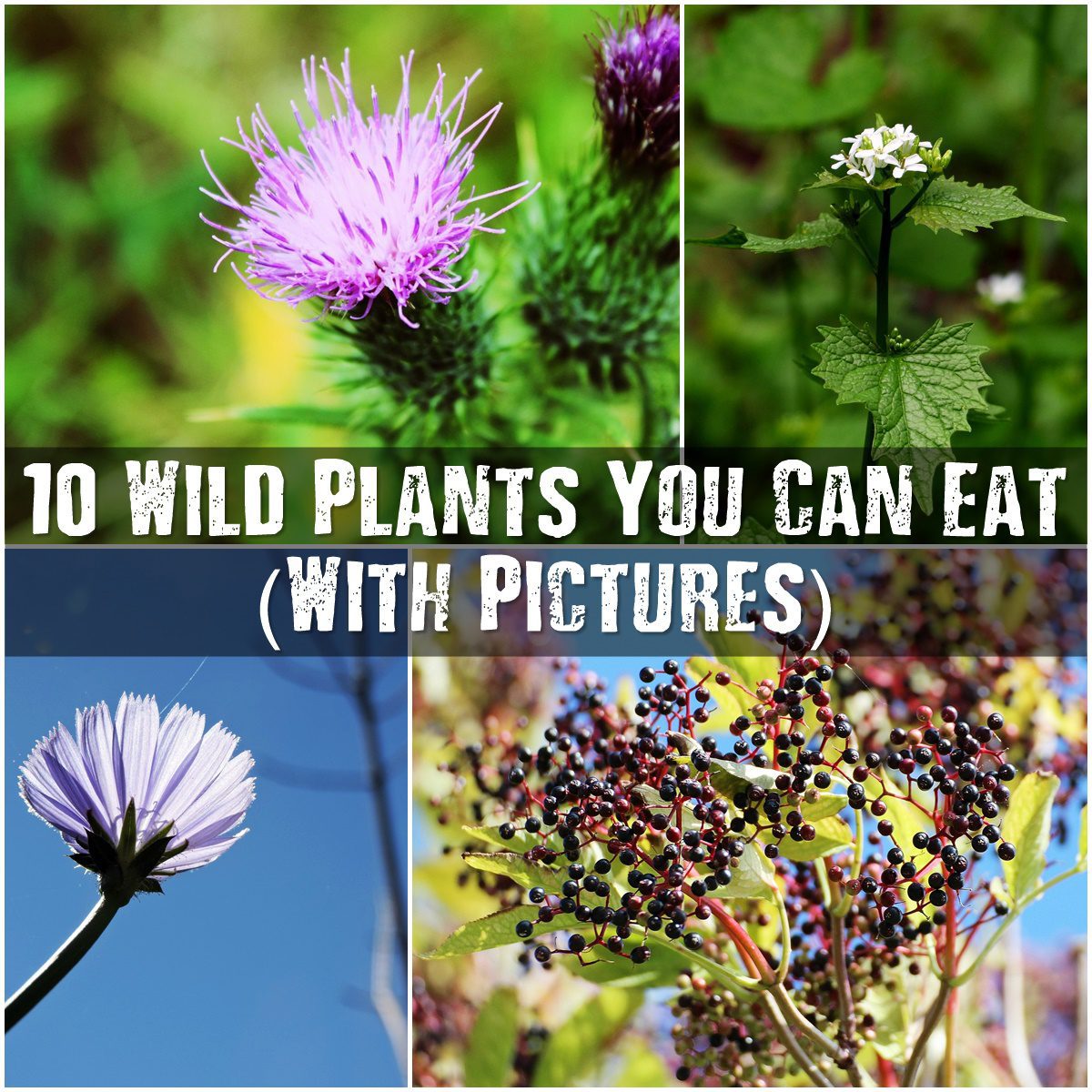 In the wild, you can't be picky about what to eat. In some cases, you'll have no choice but to forage. Foraging for wild edible plants can be a great way to stay nourished. However, you need to make sure you're picking the right plants. If you pick the wrong ones, you could become very sick. There are many wild plants out there that look like they're edible, but in reality, are deadly. Likewise, there are plants out there that don't look very appetizing but that are actually very delicious and nutritious. Some of these wild edible plants can also be used to treat various ailments, which is another good thing to consider. Who can benefit from foraging in the wild? Well obviously if you're lost in the wilderness and have nothing to eat then you'll need to rely on foraging to survive.
Another group of people who can benefit from these tips are people who are living off the grid. People who live off the grid are typically very persistent on being self-sustainable. By this, I mean that they don't rely on grocery stores to get their food. If you know how to get food via foraging, it will take a lot of stress off of having to raise animals or hunt wild game (although those are very important too). The biggest takeaway is to become as knowledgeable as possible. This will prevent you from buying the wrong plants. While there are dozens of books and resources on the topic, we've put together a handy guide (with pictures) showing 10 common wild edible plants that you can pick. Click on the article below to check out what they are and how/when to harvest them.
10 Wild Plants You Can Eat (With Pictures)
---
Bonus: How to Make Pemmican, the Original Survival Food
Invented by the natives of North America pemmican was used by Indian scouts as well as early western explorers.
Native Americans spent a great deal of time on the go and depended on having portable, high-energy, highly nutritious, and filling foods that would last for long periods of time without refrigeration.
Pemmican is a portable, long-lasting, high-energy food. It's made of lean, dried meat that's crushed into powder and mixed with hot, rendered fat. This makes it one of the ultimate foods to have stockpiled for when SHTF or disaster strikes.
People really should avert their gaze from the modern survival thinking for just a bit and also look at how folks 150 years ago did it.
These guys were the last generation to practice basic things, for a living, that we call "survival skills" now.