SHTFPreparedness may collect a share of sales or other compensation from the links on this page.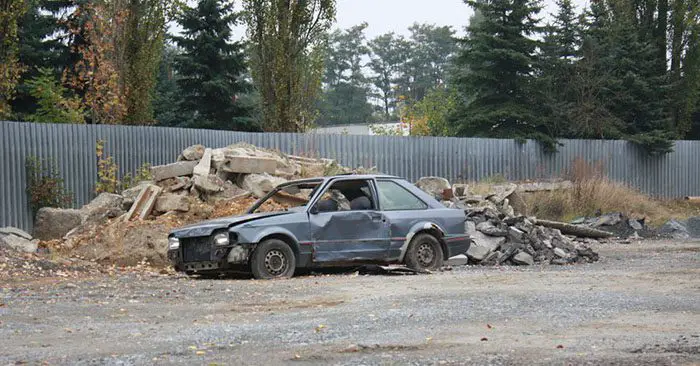 If you've ever watched The Walking Dead or any post-apocalyptic movies, there's one thing you almost certainly noticed: thousands of abandoned cars.
In the United States, there are over 800 vehicles per 1000 people.
So if there's ever a widespread disaster that claims countless lives, there will be abandoned vehicles everywhere.
But so what?
Well, in such a world you'll want to make use of everything you can, and it so happens that vehicles have all sorts of things that could prove useful in a long-term disaster: mirrors, cushioning, the battery, gasoline, and so forth.
Some of you might be squeamish about taking things that aren't yours, but if the original owner has passed away, it won't matter.
What will matter is keeping yourself and your family alive.
13 Things You Can Scavenge From Cars After The SHTF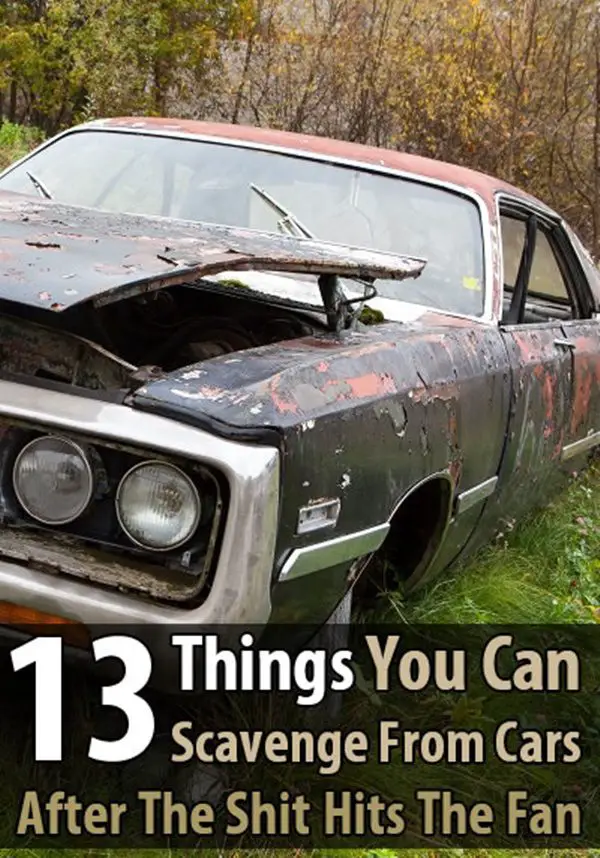 ---
Bonus: How To Grow a Backyard Supermarket
Having a backyard supermarket will allow you to grow pork and beef, chicken, organic eggs, non-GMO fresh fruits and veggies, including all the essential components you need to make your food staples, desserts, and even drinks.
If you are willing to put in a little elbow grease, this isn't too good to be true. The good news is that some of this can be automated.
Our great-grandfathers and great-grandmothers did this every single day. It's called "homesteading", and it can help you save money on food, furniture, tools, clothes, and much more!
This is as self-sufficient as it gets. Watch this eye-opening video to learn more:
Homesteading will take you back to the roots of your ancestors. It's not only a healthy, stress-reducing pursuit, it's a lifestyle.