SHTFPreparedness may collect a share of sales or other compensation from the links on this page.
It's that time again-whether we love it or dread it, the holidays are upon us. For a lot of us, that also means it's about to get so, very cold.
The kind of cold that keeps us in bed, or in the hot shower. Lucky for us, there are some cold weather hacks to get us through these months. Even better, most of these tips use materials that we already have around the house. For those of us who can't afford a complete renovation this list is perfect.
As a young man, I rented a 100-year-old house that had no insulation, no central heat, and a blocked up fireplace. Needless to say, the rent was cheap. I knew a few cold-weather hacks, but I really wish I had Pioneer Settler's list back then. I can say with only a little exaggeration that #11 and #34 probably saved my life.
36 Cold Weather Hacks to Keep You Cozy This Winter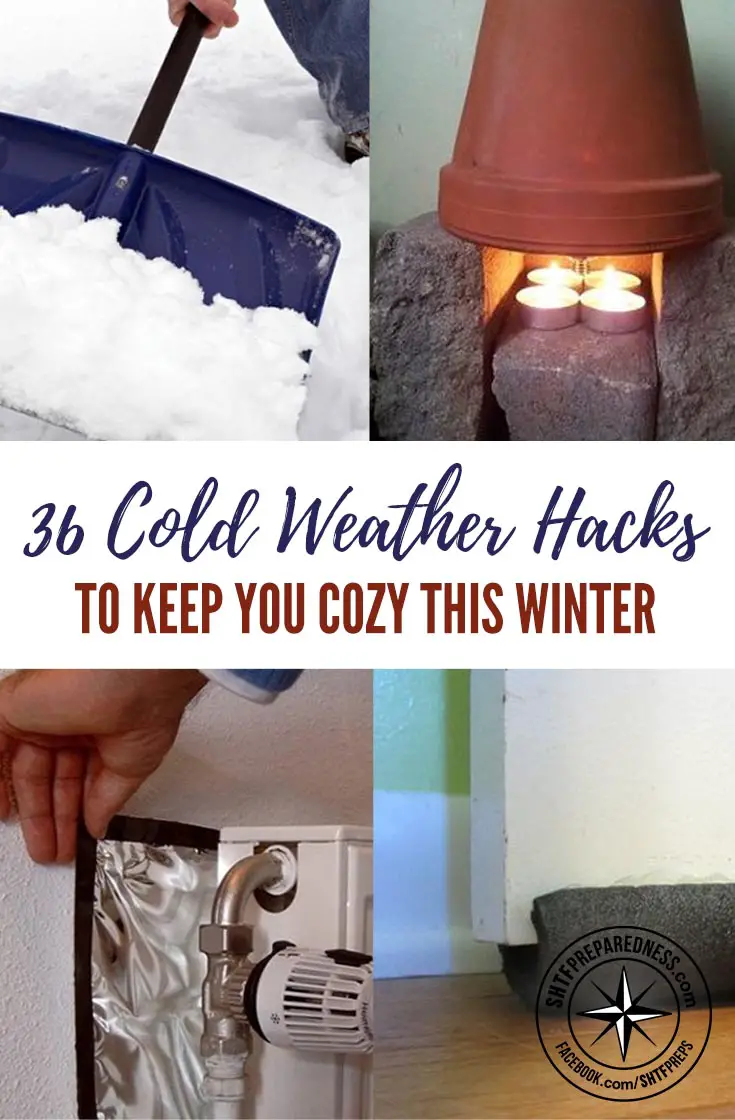 ---
Bonus: How To Grow a Backyard Supermarket
Having a backyard supermarket will allow you to grow pork and beef, chicken, organic eggs, non-GMO fresh fruits and veggies, including all the essential components you need to make your food staples, desserts, and even drinks.
If you are willing to put in a little elbow grease, this isn't too good to be true. The good news is that some of this can be automated.
Our great-grandfathers and great-grandmothers did this every single day. It's called "homesteading", and it can help you save money on food, furniture, tools, clothes, and much more!
This is as self-sufficient as it gets. Watch this eye-opening video to learn more:
Homesteading will take you back to the roots of your ancestors. It's not only a healthy, stress-reducing pursuit, it's a lifestyle.