SHTFPreparedness may collect a share of sales or other compensation from the links on this page.
The ability to make healing homemade soap recipes will get you one step closer to the ultimate goal of self-sufficiency. Even better, you will never have to buy soap again if you learn to make them yourself. Additionally, they can promote healing for a number of ailments!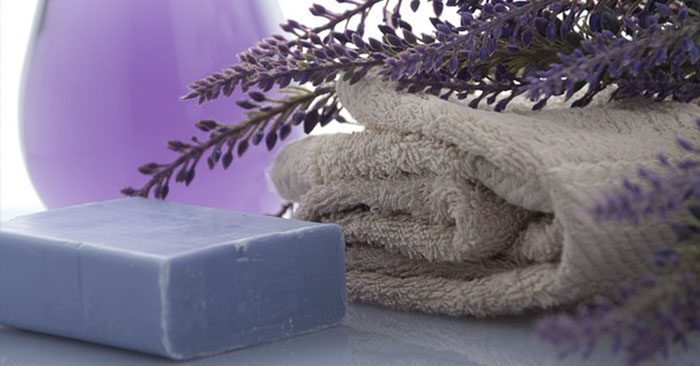 You may think of soap as a simple cleaning agent for your body that helps remove all the dirt and grime that your skin picks up after a long day at work. But there's actually a lot more to soap than just that!
Composed of the right ingredients, soaps can also have certain healing properties that improve health and well-being. This is amazing, imagine just having a bath or a shower and you are infusing natural properties into you making you feel better!
Soap & Hygiene When SHTF
The Natural Soap Making Book for Beginners: Do-It-Yourself Soaps Using All-Natural Herbs, Spices, and Essential Oils
One of the dangers of a SHTF situation is going to be a lack of basic hygiene. We can look back in history and see the effects of poor hygiene on a population. They are pretty stark! It is never long before you have a serious disease outbreak.
Without plenty of running water and access to solvents, like soap, you will see things like Typhus break out. And that can happen fast.
In fact, there was even a recent outbreak in LA County in California! This just happened in the last few months, a time when modern methods of personal hygiene are readily available.
Now imagine a collapsed landscape where clean water is a commodity as well as things like soap and toothpaste. What you will realize is that knowing how to make soap from scratch will be an incredible skill to take into the SHTF scenario. There are many reasons for this but the most important is to control the reigns of disease.
We all invest in guns and ammo to fight the bad people. Why not invest in this skill to fight off the bad germs?
Try to learn some simple healing homemade soap recipes to make your soap-making experience a delightful and relaxing one.