SHTFPreparedness may collect a share of sales or other compensation from the links on this page.
If you find yourself off the grid, either by choice or by circumstance, you'll need to cook meals without the usual conveniences found in the home. The easiest solution can be to open a can and heat something over a fire. But that can get old when you have a family to feed. Today I'll share with some quick and easy camping food ideas and recipes that can break up the monotony of low-tech cooking.
Favorite Camping Recipes Books
It's a good idea to dream about and plan your camping meals. Try them at home, in the backyard first, so when you're out there, you can enjoy your camping trip. And if you're in a SHTF situation, you'll already have experience. Here are a few camping recipe cookbooks to get you started.
Foil Packet Cooking
Dutch Oven Cast Iron Recipes
Campfire Grilling Recipes
Easy Camping Food Ideas And Recipes For Your Next Trip
Make camping more enjoyable by preparing absolutely delicious camping food that's quick and easy.
How to Cook With a Thermos & a Few Recipes
I never knew you could cook with a thermos. I found a great thermos cooking website that shows us how and gives us some great recipes. This information could be a great survival tool and a great frugal way to cook. I think this would be a great way to cook if you were camping and definitely a great backup way to cook if SHTF.
It's Efficient – A thermos is the most fuel-efficient way to cook. Period. It's Easy – You don't have to stand over the stove stirring food all day. It's Healthy – Cook healthy whole grains without the time and trouble.
Check out the video below: cooking beef and rice in a thermos. If you like it please share with your friends, I have been prepping for years and have only just realized you could cook this way.
I hope my list of camping food ideas was helpful and got you excited about trying some new camping recipes on your next outdoor trip.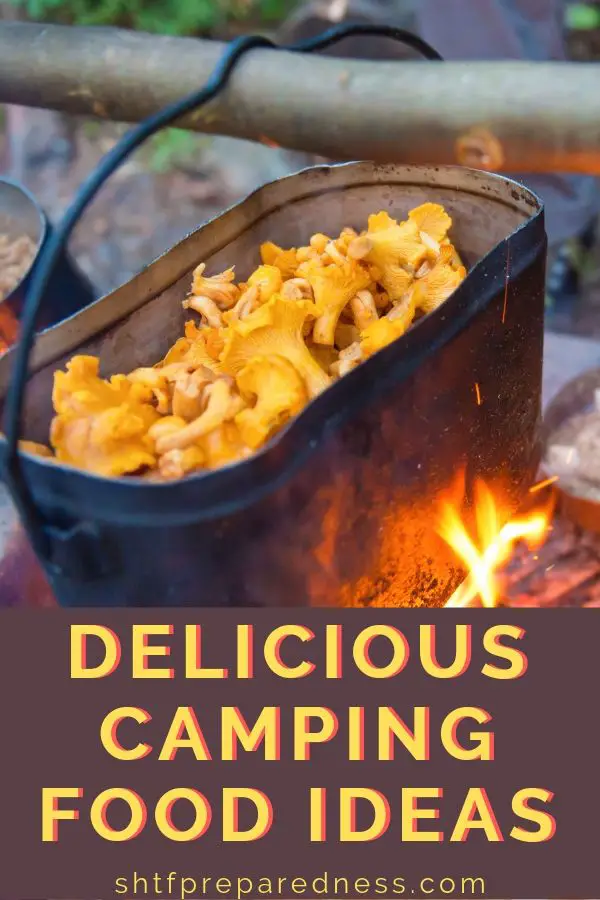 ---
Bonus: How To Grow a Backyard Supermarket
Having a backyard supermarket will allow you to grow pork and beef, chicken, organic eggs, non-GMO fresh fruits and veggies, including all the essential components you need to make your food staples, desserts, and even drinks.
If you are willing to put in a little elbow grease, this isn't too good to be true. The good news is that some of this can be automated.
Our great-grandfathers and great-grandmothers did this every single day. It's called "homesteading", and it can help you save money on food, furniture, tools, clothes, and much more!
This is as self-sufficient as it gets. Watch this eye-opening video to learn more:
Homesteading will take you back to the roots of your ancestors. It's not only a healthy, stress-reducing pursuit, it's a lifestyle.