SHTFPreparedness may collect a share of sales or other compensation from the links on this page.
DIY Bottom Heat for Seed Starting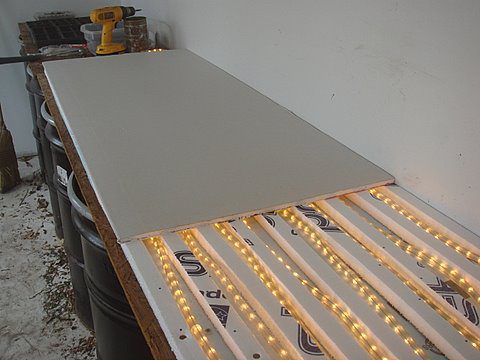 Retail bottom heat is expensive – I saw one "kit" at a local garden center that was big enough for 2 flats and was $79 – wow!  You can buy a lot of tomato plants for eighty bucks!  A low-cost alternative had to be possible for a dedicated scrounger like myself. this could even be hooked up to a solar panel ran off the grid. Perfect for starting seeds or make a smaller one for your pets in a SHTF situation… heck id even sleep on it if i was cold.
click here to get the full instructions