SHTFPreparedness may collect a share of sales or other compensation from the links on this page.
In this project, you will see how to build a small DIY VAWT, Vertical Axis Wind Turbine. The project I am sharing wont get you much over 50 watts of production, though it would be fairly simple to double the size of the blade area to increase power.
Whats good about this design is it has a low noise level. It can not be heard from 20m away. The average noise is lower than 45dB (A) in 8m/s wind speed. It is very suitable for the roof top mount in school, supermarket, park and other urban area.
Now its winter and the sun is not going to be so reliable this is the best winter alternate energy source. Read the comments on the article as they always give extra tips and advice.
DIY Vertical Axis Wind Turbine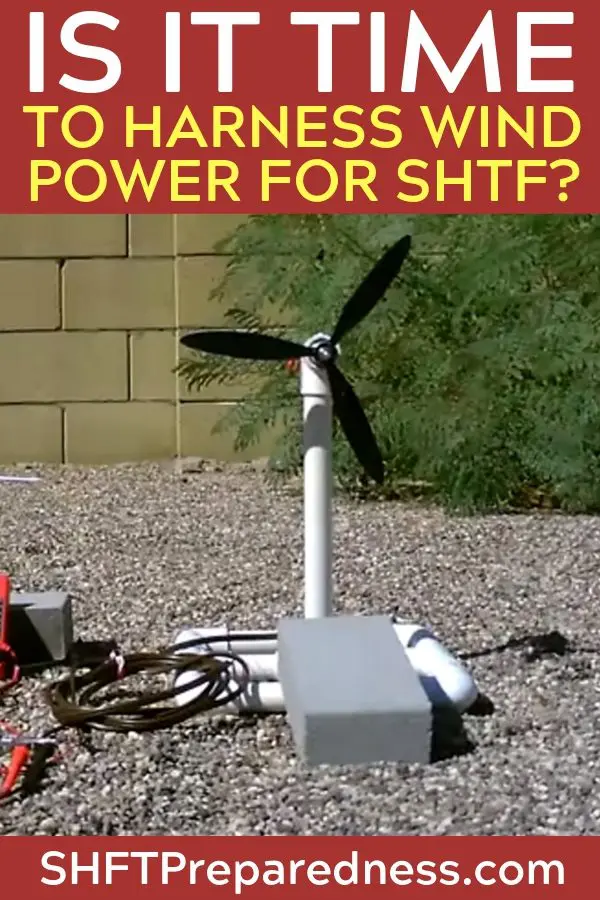 ---
Bonus: How To Grow a Backyard Supermarket
Having a backyard supermarket will allow you to grow pork and beef, chicken, organic eggs, non-GMO fresh fruits and veggies, including all the essential components you need to make your food staples, desserts, and even drinks.
If you are willing to put in a little elbow grease, this isn't too good to be true. The good news is that some of this can be automated.
Our great-grandfathers and great-grandmothers did this every single day. It's called "homesteading", and it can help you save money on food, furniture, tools, clothes, and much more!
This is as self-sufficient as it gets. Watch this eye-opening video to learn more:
Homesteading will take you back to the roots of your ancestors. It's not only a healthy, stress-reducing pursuit, it's a lifestyle.