SHTFPreparedness may collect a share of sales or other compensation from the links on this page.
I've been carrying my Dutch oven in my car for a few years now and I can't imagine a camping trip without it. My Dutch oven is one of my essential pieces of equipment and I've used it extensively. To avoid burning your food and cook delicious meals you need to master its use. Once you manage to achieve that, there is no limit to what you can do with Dutch oven cooking!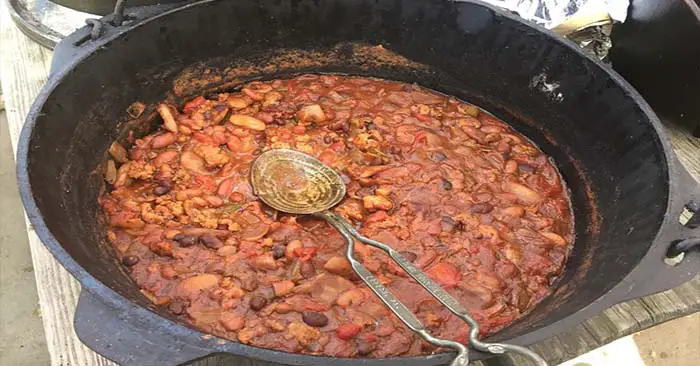 Dutch Oven Cooking
If we look back at how our ancestors used to live, we discover that the Dutch oven was an indispensable instrument for them. It was praised by settlers and pioneers of the American frontier. Additionally, it was the main cooking tool for most trappers.
Unfortunately, cooking with cast iron, especially with a Dutch oven, is becoming a lost art nowadays. It is a piece of history that is quite underrated and few people know how to use it to its full extent.
A Dutch oven normally measures from 8 to 16 inches around and weighs up to 30 pounds empty. This is all due to the heavy cast iron from which it is build. This is a fact you need to consider if you want to take it with you during your trips.
[YouTube Video ubZ4ZwY27yM]

It is the perfect tool for cooking in the wilderness because it needs less fuel compared to the other outdoor cooking methods. Hot coals from a wood fire are all you need to cook your food with a Dutch oven.
When it comes to the Dutch oven, one needs to learn about storage and seasoning and how to correctly use it the first time. Learning how temperature control works is critical. Finally, you will need the proper tool to operate your Dutch oven.
Keep striving to learn more about Dutch oven cooking and how to master this lost art.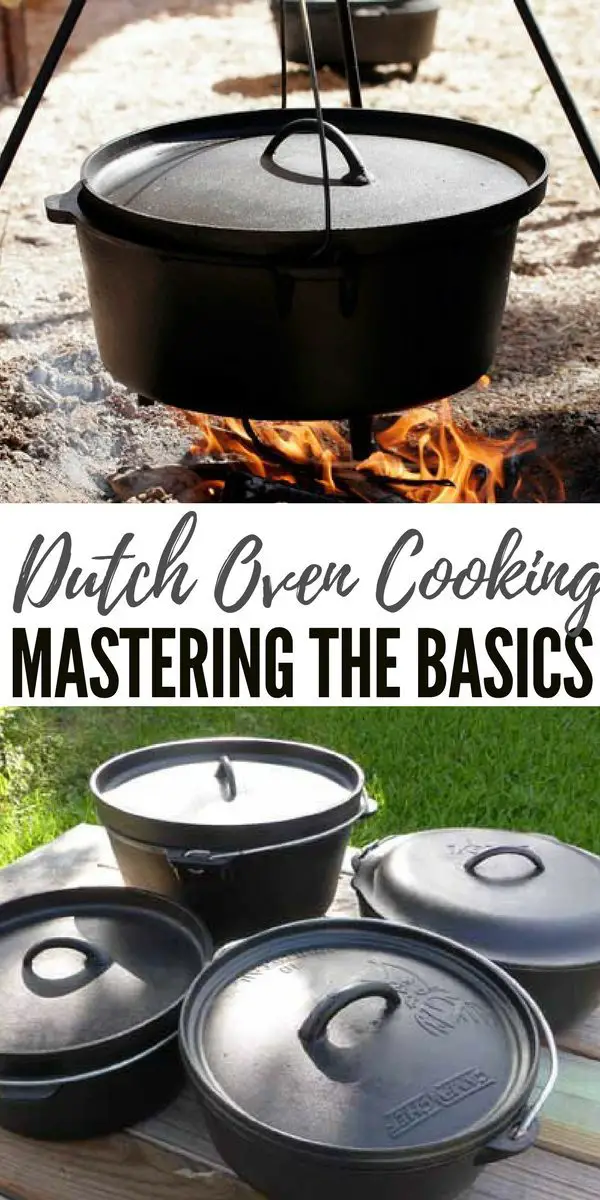 ---
Bonus: How To Grow a Backyard Supermarket
Having a backyard supermarket will allow you to grow pork and beef, chicken, organic eggs, non-GMO fresh fruits and veggies, including all the essential components you need to make your food staples, desserts, and even drinks.
If you are willing to put in a little elbow grease, this isn't too good to be true. The good news is that some of this can be automated.
Our great-grandfathers and great-grandmothers did this every single day. It's called "homesteading", and it can help you save money on food, furniture, tools, clothes, and much more!
This is as self-sufficient as it gets. Watch this eye-opening video to learn more:
Homesteading will take you back to the roots of your ancestors. It's not only a healthy, stress-reducing pursuit, it's a lifestyle.