SHTFPreparedness may collect a share of sales or other compensation from the links on this page.
For a long time Americans have bought into these strange rituals. They are weird things that we all do so that we fit in. One of the big ones is landscaping. We grow all the same trees, grasses and bushes. We trim our hedges, or pay someone to, just so they look good like our neighbors.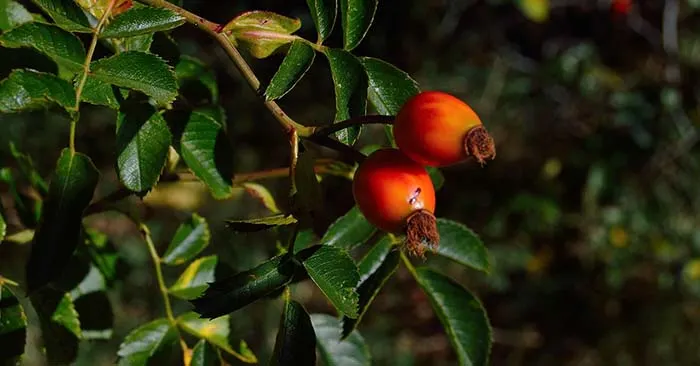 The laws and hedges in America are a massive missed opportunity. Truly! We grow a bunch of stuff that we cannot eat. These hedges could be replaced with things that make sense for all sorts of applications. There are a number of beneficial bushes that you can add to your property. We are going to look at some of them here.
Roses
Roses conjure up two things for most people: scent and thorns. While not the most prolific food source on the list, rose hips are a great asset to have on hand. They are one of the few things you are going to be able to eat in the winter. In fact, rose hips aren't even very good till winter.
Storing them means you will have a fruit of high Vitamin C content and that can affect your immune system in the cold, starving, winters.
Blueberries
A more common bush is the blueberry. These bushes need a  little love in terms of acidic soil modification but beyond that, they can be a great fruit-producing ally in the right climates and soil. Blueberries are great fresh but they are one of those fruits that dry so well.
A beauty of a berry to store or add to granola for foods on the go.
Goji Berries
The goji needs sun and lots of it. It's in the tomato family and is has been something of a miracle food in recent years. The bright red fruits can be very prolific in the right conditions. They are tasty and dry up for perseveration really well.
There are many more options for beneficial shrubs and bushes in your landscape. Make a change.