SHTFPreparedness may collect a share of sales or other compensation from the links on this page.
Are you struggling with finding a food source that is sustainable, easy to acquire, and inexpensive to grow? If so, then consider growing potatoes.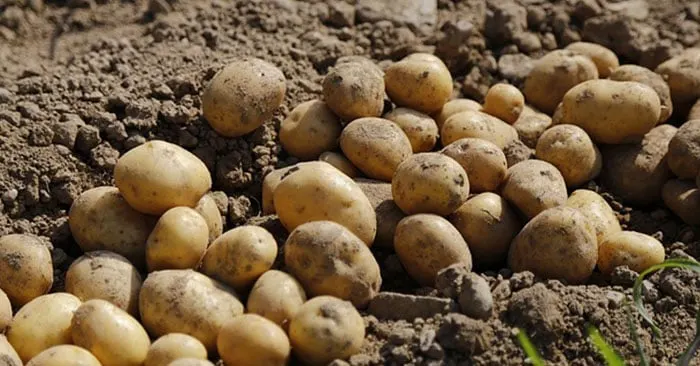 If you're even a little familiar with gardening, you know that potatoes can grow pretty much anywhere. You can even grow them in bags once you learn the proven steps!
Their simplicity isn't the only reason why I recommend growing potatoes as a source of food for going off the grid or when SHTF – they're also great because they're packed with energy. A single potato is loaded with carbohydrates, which will fuel your body and allow you to get more done.
So, how do you grow potatoes? The below article discusses three different, but effective ways: Build-As-You-Grow Potato Bins, The Lazy Bed Method, and finally, Growing Potatoes in Bags.
I wouldn't consider any of these methods "better" than the other. They all involve their own growth strategy that you'll need to learn prior to starting.
My favorite method is The Lazy Bed Method. The reason I like it is that you won't need to worry about mounding or weeding after sowing. If you decide to grow potatoes in bags, you'll be able to grow from anywhere – including an urban environment!
With this kind of flexibility, it makes potatoes that much more versatile of a food source, and one that you should definitely rely on when SHTF.
How To Grow Potatoes Off The Grid