SHTFPreparedness may collect a share of sales or other compensation from the links on this page.
There seems to be an endless list of gardening methods out there. It can be a little dizzying when you really get into it.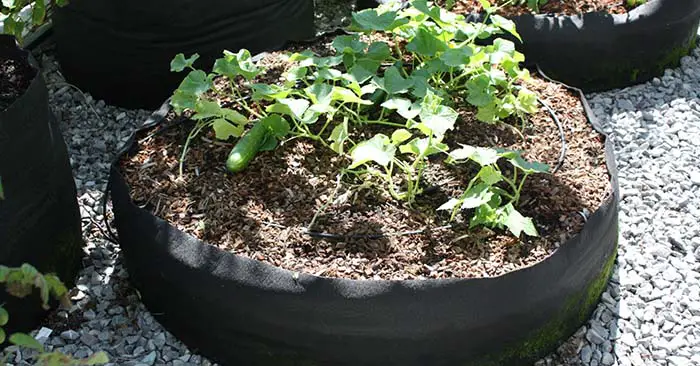 lasagna gardening
row crops
container gardening
The list goes on…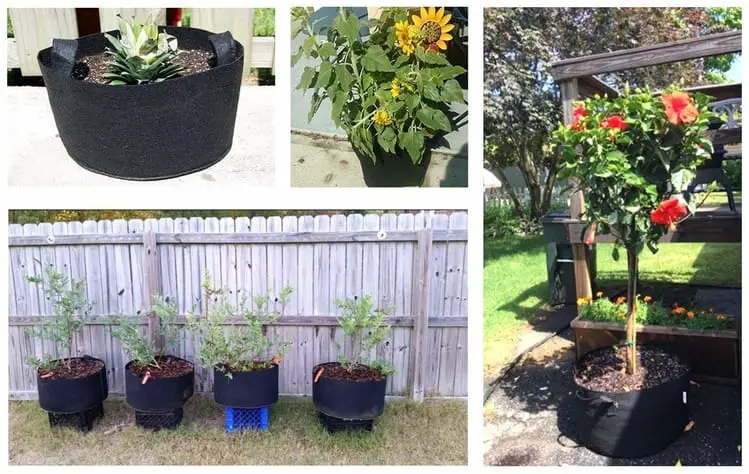 One of the latest ways to grow food is gardening in grow bags. These grow bags offer up lots of options. Not just to the average gardener but also to someone who might be concerned about losing their food to theft in a collapse.
The bags are completely mobile and each bag has handles on either side. So, even full, they can be picked up and moved. They are small bags. A little larger than an average grocery bag but they are capable of growing beautiful plants.
Hiding Food
While these grow bags are intended to be buried to prevent things like compaction and promote aeration, they are very effective above ground. One of the biggest benefits is being able to create an above ground garden that is movable.
This would give you the ability to bring plants in at night if you were worried about scavengers or other desperate people in a collapse. Not a pleasant thought but one that needs considering.
VIVOSUN 5-Pack 20 Gallon Plant Grow Bags, Premium Series Thickened Non-Woven Aeration Fabric Pots w/Handles – Reinforced Weight Capacity & Extremely Durable (Black)
Maximizing Sunlight
Another benefit grow bags offer is to keep the garden mobile. This is more of a seasonal benefit but you can get the most sun all year long and even move some plants to shade when the sun is too much.
Gardening in grow bags is a very effective method, though occasionally tedious. It's one of the only ways you will be able to keep a garden safe when people are desperate enough to steal tomatoes and peppers.
You do have to be careful with water when gardening in grow bags because they can dry out easily in the hot summer sun.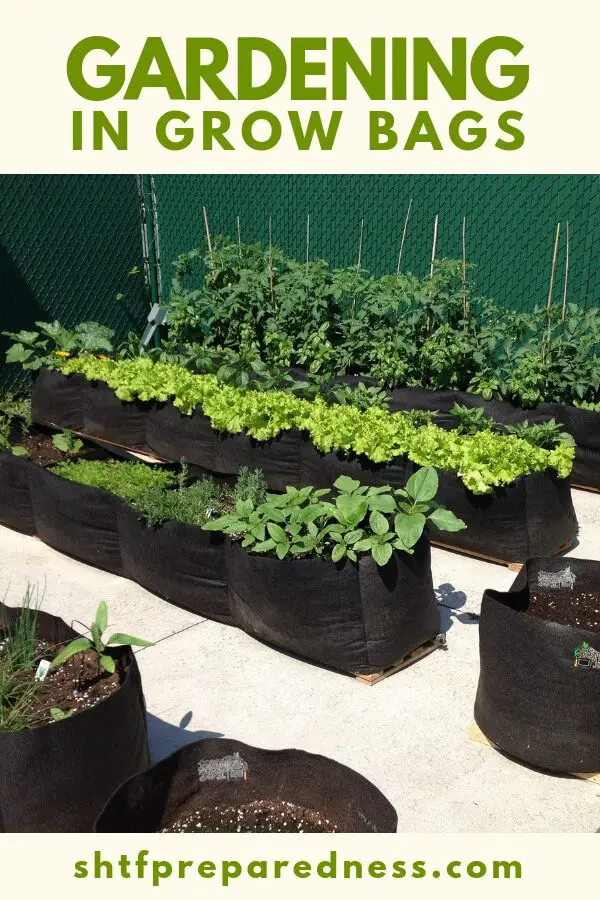 ---
Bonus: How To Grow a Backyard Supermarket
Having a backyard supermarket will allow you to grow pork and beef, chicken, organic eggs, non-GMO fresh fruits and veggies, including all the essential components you need to make your food staples, desserts, and even drinks.
If you are willing to put in a little elbow grease, this isn't too good to be true. The good news is that some of this can be automated.
Our great-grandfathers and great-grandmothers did this every single day. It's called "homesteading", and it can help you save money on food, furniture, tools, clothes, and much more!
This is as self-sufficient as it gets. Watch this eye-opening video to learn more:
Homesteading will take you back to the roots of your ancestors. It's not only a healthy, stress-reducing pursuit, it's a lifestyle.