Some of the links below are affiliate links. If you choose to make a purchase we may earn a small commission at no additional cost to you.
If you are a chicken farmer, whether commercially or just a backyard flock, you know that good quality chicken feed is anything but inexpensive. Chances are pretty good that if you raise chickens, you also have a garden and therefore a built-in workforce!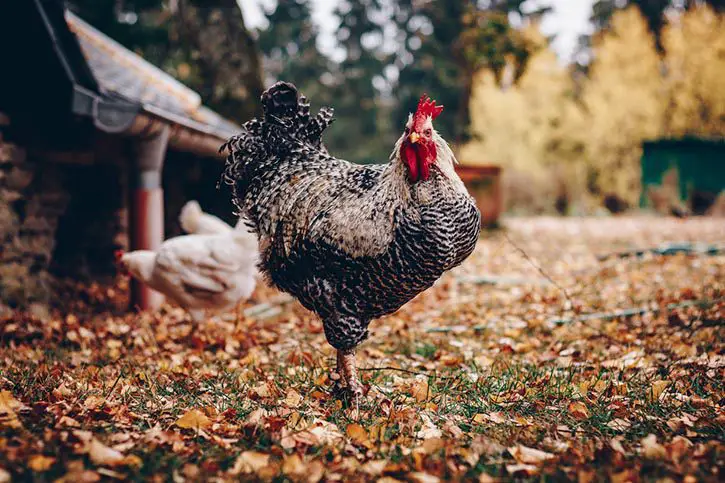 There are several ways you can cut down on the chicken feed bill while still providing all the nutrients needed for high-quality eggs. These options vary and you can find a solution based on how you raise your own chickens.
You need to first start by giving your chickens time to feed themselves.
Free Ranging
The best way to start feeding your chickens without access to store-bought feed is to let them out of those cages. If that means you need to sit or work in the backyard or on the property than so be it. You will be surprised at what a flock can do on their own.
They will eat grass and seek out bugs for protein. It's a great base to lay.
Growing Sprouts and Grains
You can also sprout seeds indoors and grow grains outdoors! These crops can provide your chickens with all sorts of foods. Think about things that produce seeds and grains that can be used in feed.
Sunflowers
Corn
Wheat
Amaranth
Also, look into cover crops that can make a big difference on what these chickens have to forage on.
Growing Worms
Whether you know it or not you can also grow your own worms and mealworms. Yea! Protein to grow and feed your flock. This is very valuable and will go a long way with making you less dependent on the feed store.
Growing earthworms is as easy as setting aside a location and dumping the food scraps into a bed and letting them do their thing. It's a good little DIY and you should start practicing today.