SHTFPreparedness may collect a share of sales or other compensation from the links on this page.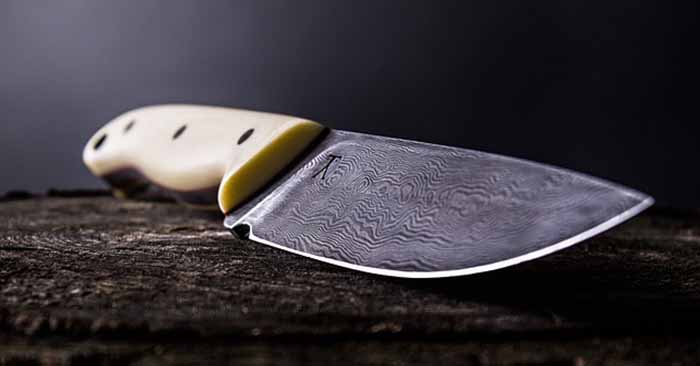 Knives are an ultimate weapon and tool. Who would not want to have one in their collection? These tools can also be used for cutting and chopping wood and even has found utility in the kitchen. These knives have been around for so long that people have started forgetting about their power. Do you fall in that category of people? Hope not! The casualness has fallen to such levels that people have even, forgotten the high standards of hand-made knives!
Handmade knife is something that is worth passing down generations, keeping you company in your adventures, both outdoor and indoor. The fact that people have forgotten the benefits of handmade knives is truly shocking! So, let's take on the responsibility of reminding all of the benefits of using hand forged knives, as fellow knife enthusiasts.
WHAT MAKES THE HAND FORGED KNIVES SO SPECIAL?
What do you look for, when you go in to buy a knife? The answer to this question will explain the benefits of using a hand forged knife! The hand forged knives and its spectacular features make it worth all your resources. Here are a few perks of using hand-made knives:
Unique

:
When you look at the process of forging a knife by hand, you will find that the process is so complex, that the same knife cannot be forged ever again, even by the same knife maker. The other knives may meet specifications and even have consistency along the knives created in dimensions, but there is much more to a knife than just these features.
For example, when you have a forged Damascus steel knife, you will find that they are textured. The reason is due to the fact that these contain innumerable layers of different alloys. When hand-crafted, the spins and folding will vary and give the blade a unique look each time. The same rule applies to all kinds of blades of knives, how a craftsmen works cannot be replicated, hence you are left with a unique knife!
Strength

:
A craftsman usually uses a hammer or anvil to forge the knives. Gives you a Thor kind of feeling, right? Jokes apart, this is a labour intensive process and it is bound to create a knife, which is quite strong. When the knife is hammered you will find that the "internal" grain changes completely. This happens so, that the blade can follow and become the shape that the craftsman wants it to be like! In this process, the grain becomes continuous, which makes the knives strong and useful for all purposes.
3.Quality of the Metal Used:
When you are opting for handmade knives, you can have a say in the metal used for the knives, especially if the knife is custom-made. The main metals that are usually used to create knife blades include, steel, stainless steel and the mighty Damascus steel. Each and every kind of metal has its fair share of pros and cons, but my favourite choice is the Damascus steel. It is also hand forged using numerous alloys in innumerable layers! The craftsman puts in all of his power and strength in forging this blade. Thinking about the strength of a handmade knife sends Goosebumps up the spine, right?
The archetype village blacksmith might have vanished from the face of the Earth in to oblivion, but they have left behind their art form. Art form, you ask? Well, forging knives from the scratch in nothing short of creating a piece of art. Have you seen the blades, some even have beautiful patterns and textures, which make them so attractive.
We are fortunate enough that art has not died down and is maintained by many knife makers! The handmade knives are completely worth your attention, time and money. It might seem a bit costly than the factory made knives, but the truth remains that the handmade ones are much better to suit the style and taste of a true knife enthusiast.
HOW TO ENSURE THAT YOU ARE NOT SCAMMED IN THE NAME OF HAND MADE KNIVES?
Handmade knives are the best, but many fraudulent individuals use this to their advantage. They actually have no skilled knife maker, but sell the factory made knives as hand-made ones. You need to be aware of these frauds.
Find a reputed knife maker or store. They will not only have the authentic products, but also provide you with top notch knives and a huge collection of it! What else do you want? Research well and invest in the knife making store that wins your trust. Remember, a reputed store has its reputations to upholds, so why would they hamper it with factory made knives?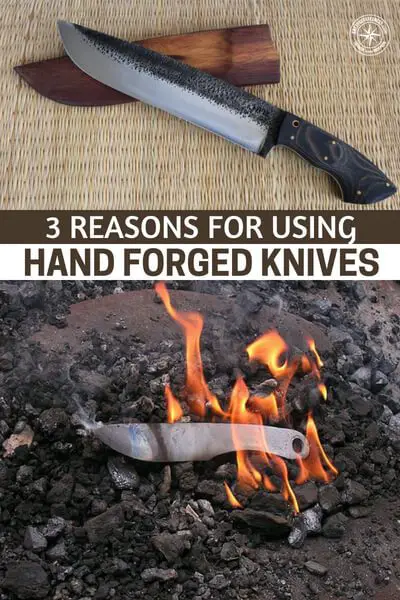 ---
Bonus: How to Make Pemmican, the Original Survival Food
Invented by the natives of North America pemmican was used by Indian scouts as well as early western explorers.
Native Americans spent a great deal of time on the go and depended on having portable, high-energy, highly nutritious, and filling foods that would last for long periods of time without refrigeration.
Pemmican is a portable, long-lasting, high-energy food. It's made of lean, dried meat that's crushed into powder and mixed with hot, rendered fat. This makes it one of the ultimate foods to have stockpiled for when SHTF or disaster strikes.
People really should avert their gaze from the modern survival thinking for just a bit and also look at how folks 150 years ago did it.
These guys were the last generation to practice basic things, for a living, that we call "survival skills" now.