SHTFPreparedness may collect a share of sales or other compensation from the links on this page.
I understand that reading about your digital footprint may not be the most exciting way to start your day but I will tell you it's probably the most important. This article is exceptional because it not only challenges you to learn more about the greasy prints you leave all over the internet but also how you can erase those tracks.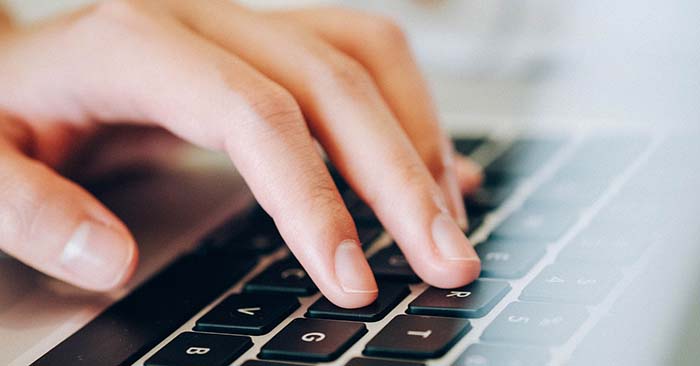 This may become a much bigger issue in the future. However, we have seen large companies flex their muscles and start banning people.
You might think it inconsequential but other companies like Paypal and Patreon have also banned people. That means your tech footprint can also affect your income!
All tech comes on quickly. Advances come faster and faster. Those in the know will have the upper hand and while you may not be in the tech industry having a base knowledge will at least pull you from out of the darkness.
Tracking You
The tracking is so powerful it's actually kind of terrifying. If you are using Google and an android phone you can literally get a monthly report from Google about where you have been for that month.
If you allow it they track you everywhere you go. So do other businesses and advertisers! It's a very real thing.
Starting to Erase that Footprint
Your digital footprint is most deep in social media. You need to slowly start cutting the ties to social media and larger tech data miners.
Get rid of your social media and be sure your phone is not allowed to track your position.
It's hard to know if you can ever completely erase your digital footprint. We are an increasingly digital society. You see, even your doctor puts your information into a digital database so it's tough.
Start by cutting the biggest cords!
---
Bonus: How To Grow a Backyard Supermarket
Having a backyard supermarket will allow you to grow pork and beef, chicken, organic eggs, non-GMO fresh fruits and veggies, including all the essential components you need to make your food staples, desserts, and even drinks.
If you are willing to put in a little elbow grease, this isn't too good to be true. The good news is that some of this can be automated.
Our great-grandfathers and great-grandmothers did this every single day. It's called "homesteading", and it can help you save money on food, furniture, tools, clothes, and much more!
This is as self-sufficient as it gets. Watch this eye-opening video to learn more:
Homesteading will take you back to the roots of your ancestors. It's not only a healthy, stress-reducing pursuit, it's a lifestyle.