SHTFPreparedness may collect a share of sales or other compensation from the links on this page.
Whether we are dealing with the floods in the Midwest or chaos in our own cities, food can fill a lot of holes in disaster. There are a number of ways that you can build your food storage. Many people add to their storage weekly while some buy a full year's worth, right off the top.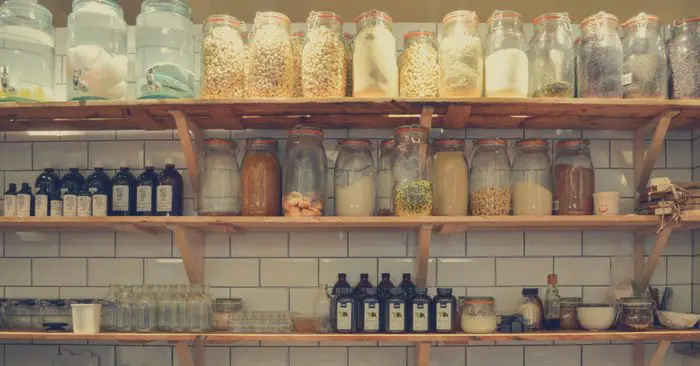 Everyone's food storage plan should include bulk food storage items, for example, oats, rice, salt, etc. These basics are needed in everyone's home storage. Long-term food storage is cheap and healthy and very doable.
One Year's Worth of Food
Having enough food for one whole year is every preppers dream. A lot of people think that storing all that food is ridiculous and that it's a waste of money, but let me tell you this… that is so far away from the truth it's quite funny even thinking about it.
An important tip is to store for adults even if you have kids in your home. A family of four, even if one is a toddler, should prepare for a year's worth of food for four adults. Extra food is never a bad thing.
Build Your Storage
Discount Bulk Retailers
Don't discount them (haha!). Membership is about $60 a year and you can get so much food for cheap its outrageous.
Sam's Club offers up a 50lb bag of rice for $20! Beans go 20lb or 8 bucks!
Set aside $100 and make a bulk retailer food run a few times a year. This will exponentially increase food storage.
Weekly Buys
Many people throw an extra box of pasta, can of tuna, a roll of TP or something else into the cart each week. This is another great method for achieving a year's worth of food storage.
Buying Food Buckets
There are many producers of pre-made, long term, food storage. These are great options, as well.
Though, once you learn how to make your own its tough to spend the extra money on premade.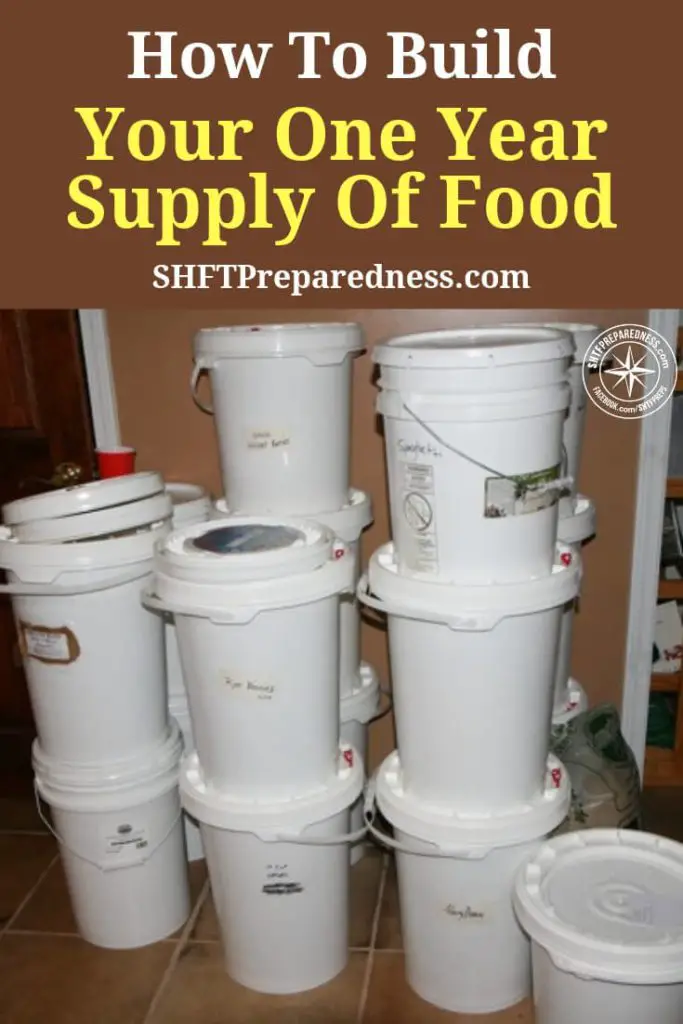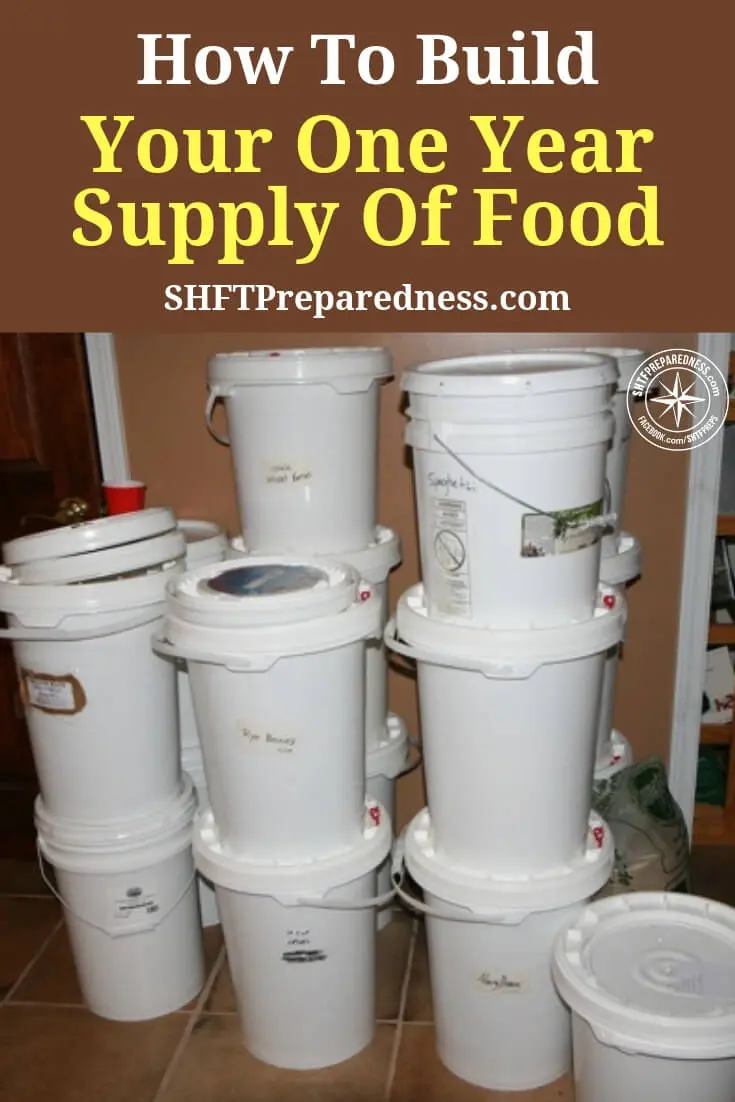 ---
Bonus: How To Grow a Backyard Supermarket
Having a backyard supermarket will allow you to grow pork and beef, chicken, organic eggs, non-GMO fresh fruits and veggies, including all the essential components you need to make your food staples, desserts, and even drinks.
If you are willing to put in a little elbow grease, this isn't too good to be true. The good news is that some of this can be automated.
Our great-grandfathers and great-grandmothers did this every single day. It's called "homesteading", and it can help you save money on food, furniture, tools, clothes, and much more!
This is as self-sufficient as it gets. Watch this eye-opening video to learn more:
Homesteading will take you back to the roots of your ancestors. It's not only a healthy, stress-reducing pursuit, it's a lifestyle.