SHTFPreparedness may collect a share of sales or other compensation from the links on this page.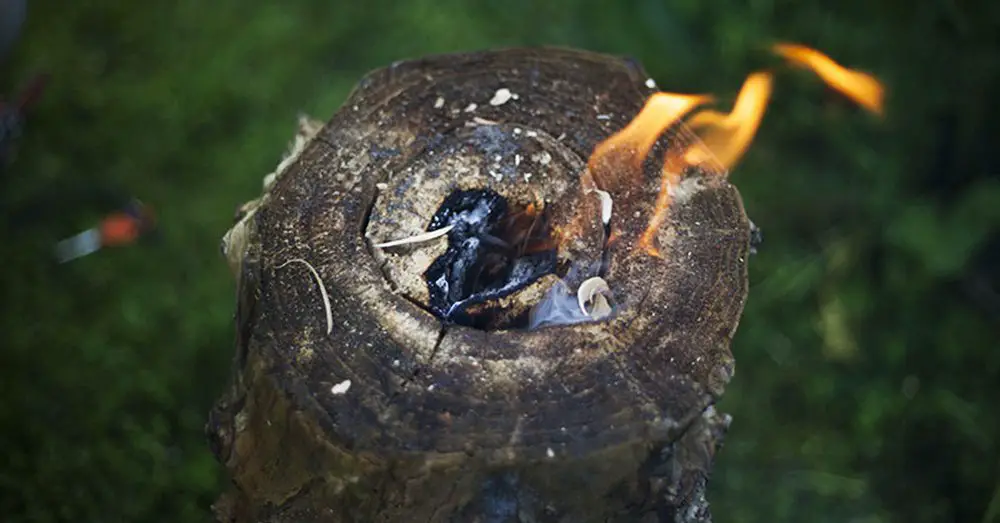 While it may seem very difficult to get a fire started after it's rained, if you don't live in an incredibly humid place, learning the skill of getting a fire running while conditions are still pretty wet is actually not too bad. Being able to light a fire after it's rained is the kind of thing where a few easy tips and seeing (or reading about) someone else do it can really give you the hang of how to manage it for yourself in the future – if ever you do need to start a fire in wet conditions like those.
You absolutely can start a fire in wet conditions. It will always be much easier to start a fire in dry conditions than wet conditions, but starting fires after it's rained is completely doable and can be the difference between a life or death situation. You don't need very much gear at all: a firestarter, a knife, some dry flint and you're ready to go. Undoubtedly, you already have all this kit lying around the house, so pick a rainy weekend and get started on practicing with this guide by your side!
If you've ever struggled with lighting a fire when it's wet because it's just finished raining, check out this article. Follow it and you'll have a fire in wet conditions in absolutely no time at all.
How To Start a Fire After It Has Rained
---
Bonus: How to Make Pemmican, the Original Survival Food
Invented by the natives of North America pemmican was used by Indian scouts as well as early western explorers.
Native Americans spent a great deal of time on the go and depended on having portable, high-energy, highly nutritious, and filling foods that would last for long periods of time without refrigeration.
Pemmican is a portable, long-lasting, high-energy food. It's made of lean, dried meat that's crushed into powder and mixed with hot, rendered fat. This makes it one of the ultimate foods to have stockpiled for when SHTF or disaster strikes.
People really should avert their gaze from the modern survival thinking for just a bit and also look at how folks 150 years ago did it.
These guys were the last generation to practice basic things, for a living, that we call "survival skills" now.