SHTFPreparedness may collect a share of sales or other compensation from the links on this page.
What types of calories should you travel with on the bugout? Do you have a list of foods that can keep you and your family sustained on the road? DO NOT depend solely on wild edibles, learn how to make your own homemade survival bars.
You will find that the bugout or wilderness survival is devoid of the type of caloric intake that Americans are used to.
We are used to having access to lots of calories in a pantry or a refrigerator. Everything gets bad if you don't eat the way you are used to eating. You aren't even starving yet but you are miserable.
That has an effect on how you deal with the situation that you are dealing with.
This recipe below is about creating long term survival bars. These bars are high in calories and sugar. This sugar is going to make a big difference in your mood for a number of reasons. Make them part of your food storage plans.
These high-calorie bars carry well, they are dry and will last a long time. Pack some up for your next hiking trip and see if these are a solution for you.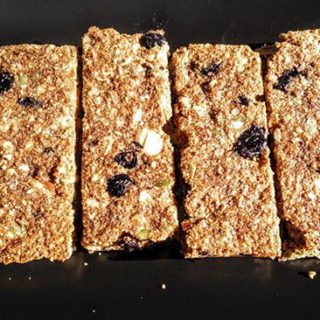 Recipe for Homemade Survival Bars
A simple recipe to make delicious long term survival bars!
Ingredients
2½ cups powdered milk
2 cups oats
1 cup sugar
2 tbsp honey
3oz pack of lemon jello
3 tbsp water
Instructions
Mix the water, lemon jello pack, and honey in a saucepan and bring the mix to a boil.
Allow the mix to cool.
Mix the wet ingredients with the remainder of the dry ingredients. This mix will quickly take on a stodgy doughy texture.
Form the mixture into 4 loaves.
Bake the loaves at 350° for about 30 minutes, or until the loaf has dried a bit more.
When the loaves cool wrap them in wax paper or foil.
Cut into bars as needed.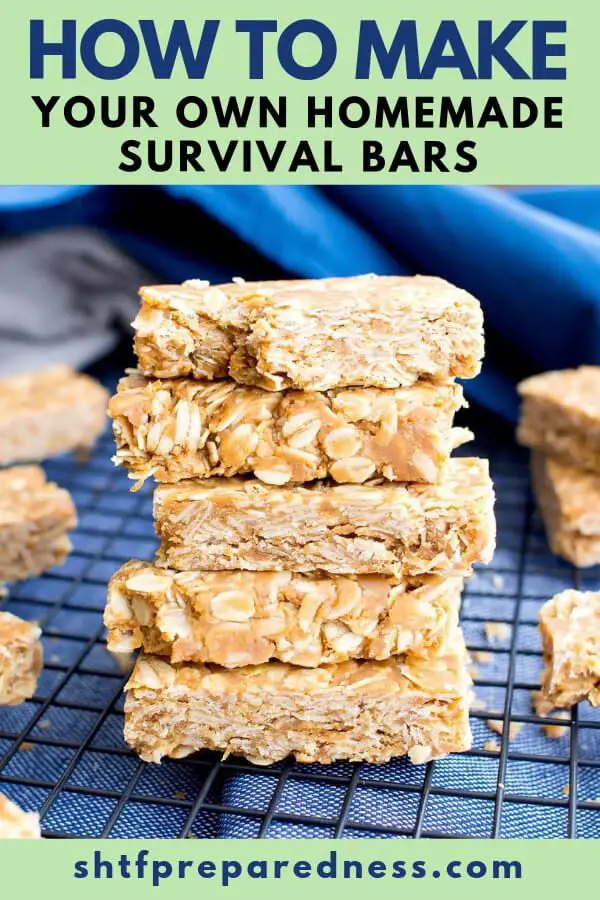 ---
Bonus: How To Grow a Backyard Supermarket
Having a backyard supermarket will allow you to grow pork and beef, chicken, organic eggs, non-GMO fresh fruits and veggies, including all the essential components you need to make your food staples, desserts, and even drinks.
If you are willing to put in a little elbow grease, this isn't too good to be true. The good news is that some of this can be automated.
Our great-grandfathers and great-grandmothers did this every single day. It's called "homesteading", and it can help you save money on food, furniture, tools, clothes, and much more!
This is as self-sufficient as it gets. Watch this eye-opening video to learn more:
Homesteading will take you back to the roots of your ancestors. It's not only a healthy, stress-reducing pursuit, it's a lifestyle.