SHTFPreparedness may collect a share of sales or other compensation from the links on this page.
There is very little placed on the aspect of safety in prepping.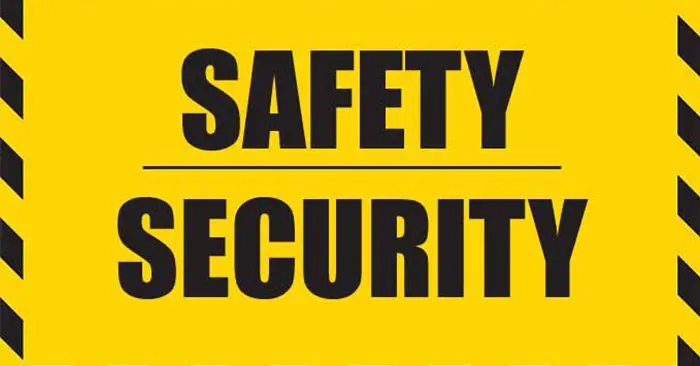 For example: Have you ever read an article about the safety of lifting or stacking food storage? There are many articles about food storage and this includes heavy loads like super pails (five-gallon buckets filled with food) or gallons of water and you get nothing on how to lift this food or how to handle it without getting hurt. Imagine trying to survive the apocalypse from your back with a bulging disk injury in your pantry!
There are two elements that we should focus on and build into our preparedness plans. That is the theme of safety and security.
Safety
Personal safety has as much to do with the threats that present themselves in the real world and those threats that you present to yourself. How you set up your home can be just as dangerous as the dark alley. It's arguable that your position on things like gun safety can be much more impactful on your life than the chance of being robbed or raped.
Safety is a huge part of prepping. You see prepping is an affront to safety. You have to be thoughtful about that. Food safety, gun safety, bugout safety and on and on and on.
Security
Security is a two-pronged situation with prepping, as well.
You can talk about OPSEC or operational security. Keeping the things quiet that you want to keep quiet about prepping is your operational security. This is vital to keeping your preps a secret if that's your motivation.
The other aspects of security are just as vital. Things like how you secure your home or your bugout location are critical to security. Beyond that, you should also consider community-level security. How you prepare your community to defend itself is a huge piece of surviving a serious disaster.