SHTFPreparedness may collect a share of sales or other compensation from the links on this page.
How come we rarely see a picture of a survivor that features a nice sturdy fishing pole?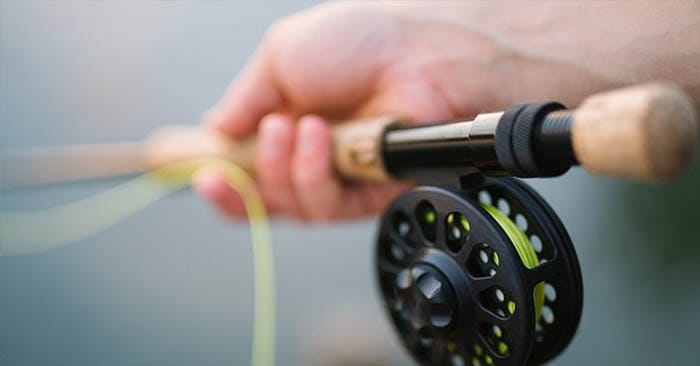 They have gas masks, tactical tomahawks, AR15s and all sorts of other weapons but you never see someone carrying around a fishing pole. Let me tell you something. Shooting a deer with an AR15 is 10x as challenging as hooking a bass with a fishing pole.
Fishing is always going to be your easiest access to protein. Having a pole, some good line and hooks make things even easier for you.
In prepping there are things that we spend much of our time on selecting and then there are things that we just buy anywhere. I feel like the fishing pole has been relegated to that, grab it at the dollar store, sort of mindset.
This is a dynamic food gathering tool that will get you the nutrition that will otherwise take a lot of skill and time to procure. What is the best rod for survival fishing?
Spin Fishing
An open-faced spinning reel and 6 ft, two-piece, fishing rod is a great tool for the survivalist. The ability to break down means your overall footprint on the rod will be next to nothing. The open-faced reel also allows you to deal with things like tangles and loops very easily.
These are also some of the cheapest rigs on the market. That means you can grab a few just in case.
Its a perfect tool for survival fishing.
Fly Fishing
You might also want to go the route of fly fishing. A fly rod is larger, longer and gives you the ability to match exactly what the fish are eating. The fly rod requires more skill to learn but it can be incredibly effective on fish that are pressured by another fisherman.
If you can place a cast effectively you will see that fly land with almost no effect on the waters' surface. That counts for a lot in any kind of fishing.