SHTFPreparedness may collect a share of sales or other compensation from the links on this page.
Building materials and repair materials go a long way after an SHTF scenario. Ours has become a phone call society when it comes to home maintenance. If something goes wrong with a home or if something needs doing we call someone else to take care of it.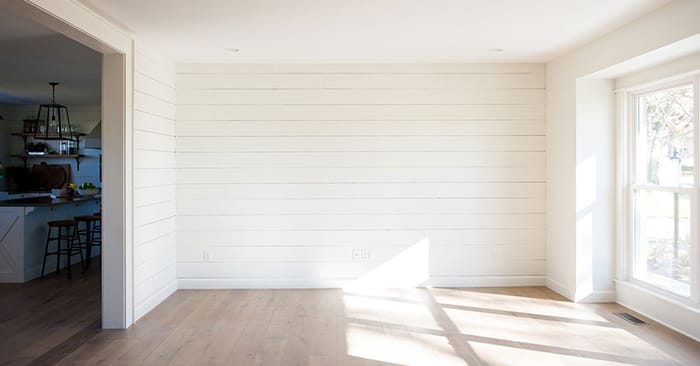 Its a wonder we still change our own lightbulbs in this nation.
Whether we are talking about a bucket of tar and some shingles or a stack of shiplap, having things on hand to fix your home could be something that goes a long way after a disaster. Shiplap is a 3/4 inch wood paneling that many people use as a substitute for drywall.
Here are 4 reasons why.
Easy to Install
Shiplap is a piece of material that, once cut to size is very easy to install. To get the job done well you really only need a level and a nailgun. The shiplap will take care of the rest. There is no need for buying drywall screws and doing all of that. You also don't have to cover the nails like you do screws in drywall.
No Drywall Mess
Shiplap is wood. Its just wood, so, it's not going to spray dust all over the place. Rather, it will just cut like wood and it will install like wood. There is something about inhaling that rock dust in the air, that comes from drywall, that is a little nerve racking.
Lower Cost
While it might not seem like much, you can get shiplap for just about $1 per square foot and with drywall, you are going to be about $1 and a half or more. Now, that might not seem like massive savings but if you are working on a large project, it makes a huge difference.
Hanging on Walls
Since you are dealing with 3/4 inch wood as your wall, you are going to be able to hang pictures and art without having to find a stud.
Shiplap is a great DIY option for the walls of your next building project.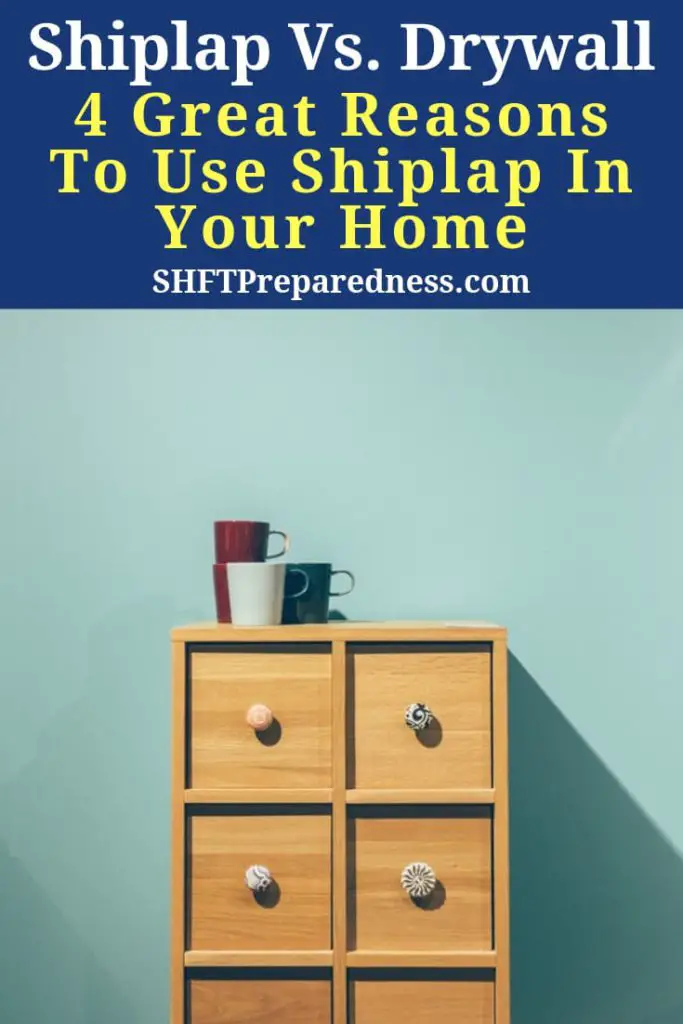 ---
Bonus: How To Grow a Backyard Supermarket
Having a backyard supermarket will allow you to grow pork and beef, chicken, organic eggs, non-GMO fresh fruits and veggies, including all the essential components you need to make your food staples, desserts, and even drinks.
If you are willing to put in a little elbow grease, this isn't too good to be true. The good news is that some of this can be automated.
Our great-grandfathers and great-grandmothers did this every single day. It's called "homesteading", and it can help you save money on food, furniture, tools, clothes, and much more!
This is as self-sufficient as it gets. Watch this eye-opening video to learn more:
Homesteading will take you back to the roots of your ancestors. It's not only a healthy, stress-reducing pursuit, it's a lifestyle.