SHTFPreparedness may collect a share of sales or other compensation from the links on this page.
There are lots of Americans who suffer from drainage issues on their property. There are all sorts of angles you can take when addressing a drainage issue on your property. Some people build things like load-bearing walls, others regrade land.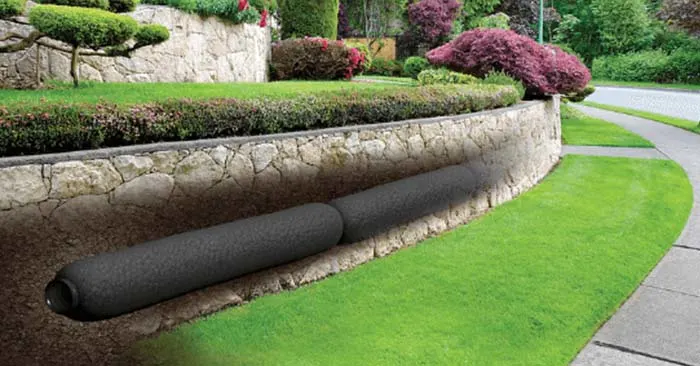 A French drain can be very effective at collecting water and releasing it deeper underground.
Perhaps you are battling a clay soil layer. Most often a container with holes in it is buried underground to catch that water. It then, slowly, releases that water into the soil beneath the clay layer.
Of course, there are ways that this method can be modified to add preparedness benefits.
The problem is draining water. You don't want all that water collecting on your lawn and ruining it. Draining it back into the ground is one effort but what if you installed a massive cistern below the ground to collect that water? These cisterns can be 1000 gallons of water stored underground.
To fully take advantage of this method you are also going to want some sort of motorized pump to get all that water back to the surface when you want it. Now we are talking about a large drain and a backup water source. That is powerful.
Pumping that water will allow you to use it for all sorts of purposes:
Cleaning
Watering the Garden
Drinking
Hygiene
What could you do with an extra 1000 gallons of water? That makes the idea of water storage seem a lot more feasible, right?
In the same way that we manage our pack, we should manage our homes. If you are an efficient prepper you are packing a bag with items that are multipurpose.
Think about home repairs and improvements in the same way.  This way you get the most for your money.
The more we can store outside the home the better. These cisterns are a little expensive but the peace of mind goes a long way.