SHTFPreparedness may collect a share of sales or other compensation from the links on this page.
Shelter is one of those things that we don't really consider unless we are leaving home. That is because our home is a shelter investment. While most preppers don't look at it that way, the home is the best prepper investment there is.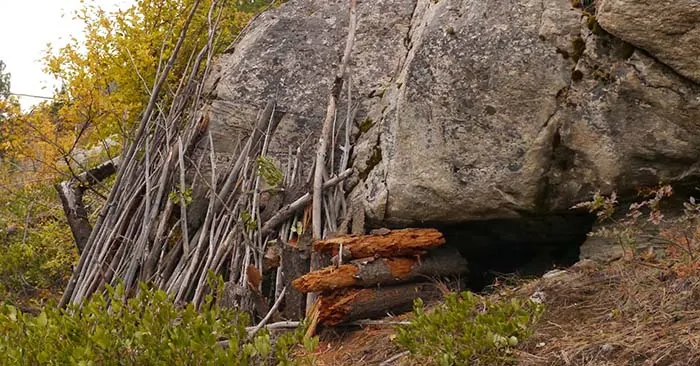 However, the shelter options we have when we leave home are just as important.
Shelter should be something that can protect you from all elements. That means rain, wind, cold, and everything that goes along with them.
That is the benefit of prioritizing an emergency wilderness shelter.
Of course, there are varying degrees of shelter and we are going to look at three of those with the idea of what can be done in an emergency situation.
Bivvy
The emergency bivvy sack can be purchased as a single unit or as a unit for two.
This is a great, weatherproof option that also holds in all of your body heat. The bivvy is about the best and most combat emergency shelter resource you can pack in a bag.
Wilderness Shelter
If you have the skills to build a real debris shelter or a well-made lean-to, this can be a shelter answer.
I will say if you are not well versed in building these structures don't depend on them until you get some serious practice with it. This is key for wilderness survival.
Car Kit
Your car can be an impromptu emergency shelter, too. If you have a car survival kit that features some warm clothes and blankets you will be able to stay dry and warm.
The car is another survival investment that we often take for granted.
Conclusion
Having an answer or a couple of answers for shelter is a crucial part of being prepared for disaster. Fighting the elements is always a struggle when you are outside the home. Your next trip up the mountains can go terribly wrong and this time of year it can be deadly for the unprepared.