SHTFPreparedness may collect a share of sales or other compensation from the links on this page.
Is there any piece of equipment more important than a sharp, full tang, strong spined, fixed blade survival knife? This knife does it all.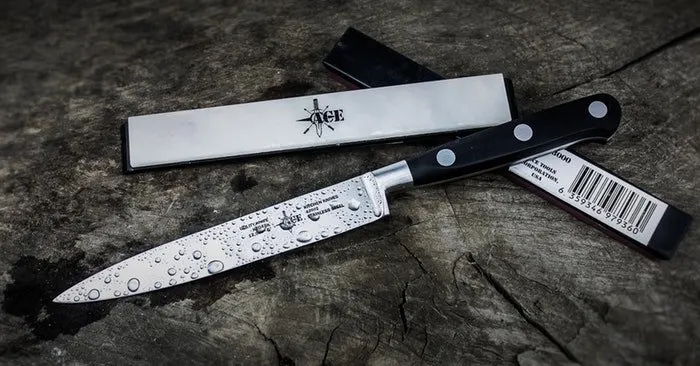 Preppers spend a lot of time mulling over which knife is the best and which will fit their needs. You are going to learn three certifiable hacks for the prepper who has to care for their knife and use their knife to survive.
From sharpening to carrying your knife it must be your closest ally. If not you will struggle to survive. This is particularly true for those who find themselves in a terrifying wilderness survival situation. Let's take a look at some survival knife hacks. 
Sharpening the Blade Without a Sharpener
Of course, having the sharpener is always ideal but we are not always in ideal situations. That means we need a little backup. Its the little hacks like these that are not only impressive but also really neat to know. Do you have another sharpening hack in your arsenal? 
This method will work just fine and it involves using something we all have at home. 
Making a Quick Knife
Of course, the worst-case scenario is needing a knife and not having one. That is a situation that we can find ourselves in, too! How do you make a quick knife? There are materials like rocks, glass and ceramic that can be used to make a blade.
You can affix that blade to wood with anything you find that is sturdy enough to hold the blade. Of course, some kind of full tang design on your quick knife is better than anything else. If you have the right tools you can cut a knife from any large type of metal. 
Do not be caught without a blade. You also need a great sheath. The sheath is how you assure that the knife stays on your person when it's most needed.