SHTFPreparedness may collect a share of sales or other compensation from the links on this page.
For a long time we have thought about home defense as something that happens when a person enters your home that is uninvited. A break in and what follows often constitutes what home defense might look like.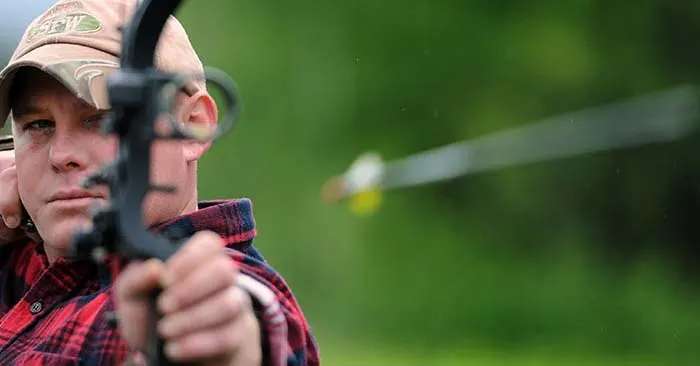 The truth is home security starts at the street level with everything a criminal sees on the outside of your home. Its based on the deterrents you put between yourself and your family and the monsters that might be lurking outside. The idea is to keep them away long before they come to the front door.
There are instances where all the deterrents will not stop a person from breaking into your home. That can be for many reasons. So, as important as it is to be ready to stop someone from wanting to get in, you also need a plan for when people get in your home.
We are going to look at three weapons that make all the difference in that instance.
Bow and Arrow
This might sound crazy but the effect that an arrow has on a person is profound. If they find a broad head slam into the wall beside them or into their forearm, you can be assured it is going to change their mind about the home they broke into.
This is a radical suggestion but its one that has radical affects on someone breaking into your home.
Shotgun
The old standard for home security has to be the shotgun. With the right ammunition you are going to be able to spray pellets in the dark across a wide area. This is a weapon that can be deadly and you need to consider that when you use it.
Tear Gas
You can make or buy tear gas. If you hear someone tamping around downstairs where they shouldn't be, you could inspire them to get out of your home using something like tier gas to make it very uncomfortable in your home.