SHTFPreparedness may collect a share of sales or other compensation from the links on this page.
I have made sausage for years when I was a kid but have lost touch with that side of me. I wanted to rekindle my love for food so I went on a search for some great sausage recipes that I think anyone could make.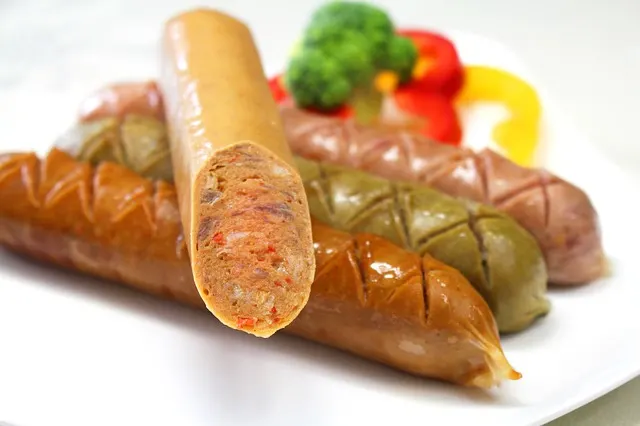 I also wanted to share these recipes with you because making your own sausages are just a great homesteading pastime. They are straightforward to make, and once you master it, you will have sausages coming out of your ears, guaranteed.
This is my mother's recipe that was passed down from her mother for making sausages.
Spread the meat and fat strips on 2 large rimmed baking sheets. In a small bowl, combine the garlic, dry seasonings, and spices and sprinkle the seasoning mixture all over the meat and fat. Refrigerate the meat and fat for 15 minutes. Drizzle the liquid ingredients all over the meat and fat. Freeze the seasoned meat and fat until very firm, about 45 minutes.
Chill the bowl of a stand mixer and the meat grinder's parts in the freezer. Set up the grinder with the coarse grinding plate; place the bowl below. With the machine at medium-high speed, gradually drop in the meat and fat. Add any liquid on the baking sheets to the ground meat
Put the ground meat in the freezer again to keep it at 32° to 40° (at 45°, the fat begins to melt, ruining the texture of the sausage). Using clean hands or the paddle of the stand mixer, knead or beat the meat until a sticky mass forms, about 50 seconds; be careful not to let the meat get too warm. Refrigerate for up to 3 hours.
Meanwhile, soak the pork or sheep casings in warm water for 30 minutes. Drain the casings. Working over the sink, gently run warm water through each casing. Pinch both ends and lift up the water-filled casing. Look for any spots that leak and cut out those portions.
Place the sausage stuffer in the freezer for 15 minutes. Set up the sausage stuffer and slip all but 6 inches of a casing onto the tube, leaving the trailing end untied. Tightly pack the sausage mixture into the canister. Start cranking the sausage stuffer very slowly until the meat emerges from the tube. Now tie a knot at the trailing end of the casing. Slowly crank the sausage into the casing, using your free hand to regulate how tightly the sausage is packed; make sure not to overstuff the casing. When the casing is nearly stuffed, tie off the end.
I absolutely love this recipe and I am so glad I still have it to share with you. Check out all 49 recipes in the link below and let us know if you make some. I love to see when you do.