SHTFPreparedness may collect a share of sales or other compensation from the links on this page.
The 55 Best Herbal Remedies Known To Man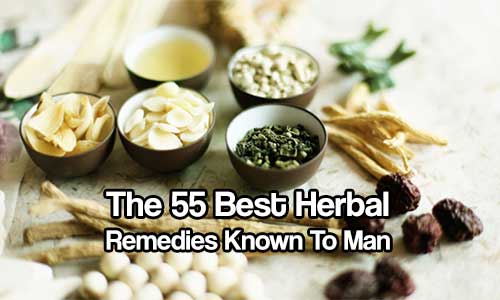 While some people may dismiss herbal remedies as quackery, the use of botanicals is well rooted in medical practice. Ancient doctors methodically collected information about herbs and developed well-defined pharmacopoeias to treat a variety of ailments.
More than a quarter of all drugs used today contain active ingredients derived from those same ancient plants. These 55 herbal remedies can not only save you a lot on your health care bill but in a survival situation give you the upper hand in your health and in bartering.
It wasn't long ago that all we had was herbal remedies to help us in sickness. So why not get back to the old days and see what remedies you can use now and learn some new ones.
I like number (34) Horse Chestnut for Varicose Veins:
"Mainstream medicine offers only support hose and surgery," says Blumenthal, "but standardized horse chestnut seed extract has shown efficacy in most clinical trials." At the University of Heidelberg, Germany, 240 sufferers of newly visible varicose veins were treated with compression stockings or horse chestnut (50 mg aescin twice a day). After 12 weeks, both groups reported equal relief. Off the tree, horse chestnuts are poisonous, but commercial extracts are detoxified and safe.
The 55 Best Herbal Remedies Known To Man