SHTFPreparedness may collect a share of sales or other compensation from the links on this page.
Why aren't we prepared for snow. For those areas that have any potential for snow and ice, we need to be prepared for it. The beauty of preparing for snow is that it is pretty straight forward. Still, every year we see people who are struggling to find salt, shovels and the whole bread and milk fiasco.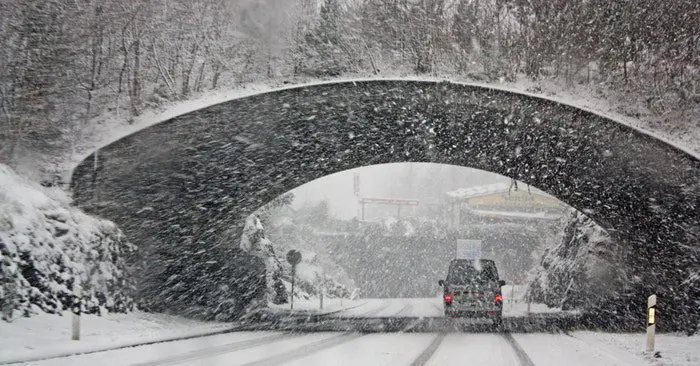 Of course the best option is to have these things on hand long before you need them. What's even better is to buy them in the spring when you can get them on sale!
We are going to face a tremendous blizzard somewhere in the nation. It will likely affect several states. That is the biggest threat that a winter storm can present. If we find ourselves fighting a blizzard there are bigger concerns. The most of which is power.
Power
A means of creating power is a core part of prepping. Every American should have a backup power source. This can be a set of solar panels or some other method. Or you can invest in a trusty, gas powered, portable generator. If you want to bring power to the home in a big way get yourself a portable generator.
Warmth
Obviously, if we lose power in a blizzard its going to mean that traditional heating systems will fail. Winter can be one nasty seasons. You will need to be prepared with plenty of clothing among other things. Be ready to cordan off rooms in order to keep the heat in one area.
Drinking plenty warm liquids will also help keep you warm. Have some tea, coffee or hot chocolate to enjoy during the storm.
Provisions
Be sure you have plenty of food and water on hand, in case you find that you are snowed in. This is a very rare situation for most people but, it can happen. This is where a base of food storage comes into play.
---
Bonus: How to Make Pemmican, the Original Survival Food
Invented by the natives of North America pemmican was used by Indian scouts as well as early western explorers.
Native Americans spent a great deal of time on the go and depended on having portable, high-energy, highly nutritious, and filling foods that would last for long periods of time without refrigeration.
Pemmican is a portable, long-lasting, high-energy food. It's made of lean, dried meat that's crushed into powder and mixed with hot, rendered fat. This makes it one of the ultimate foods to have stockpiled for when SHTF or disaster strikes.
People really should avert their gaze from the modern survival thinking for just a bit and also look at how folks 150 years ago did it.
These guys were the last generation to practice basic things, for a living, that we call "survival skills" now.