SHTFPreparedness may collect a share of sales or other compensation from the links on this page.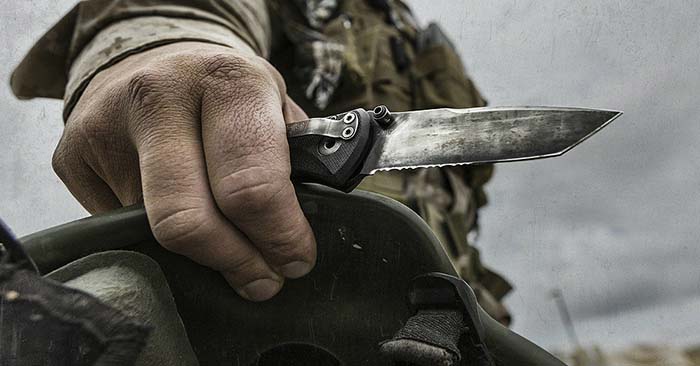 The tactical knife is a knife of such kind that has one or more military features and designed for extreme situation uses. Basically, the tactical knife is a knife that meets military specification or to operate in any stringent conditions or to fulfill a particular need. Those requirements can extend from opening a box, using as a tool, cutting a cable or wood or to protecting yourself in any close-quarter combat.
Though a tactical folding knife is designed for utility use, not for use as a weapon, the terms tactical knife and fighting knife are frequently used interchangeably in popular uses. But as long as it is designed to meet the mil-spec for toughness and reliability, it's a tactical knife.
Some critics of tactical folding knives claim that the design of tactical folding knives is not perfectly suited for individuals to fight when it is compared to fixed blade fighting or combat knives. The very common nature of tactical folding knife means that its blade will be deployed and generally has to be retrieved during a fight. Some knife fighter students point out that there are always some possibilities of failing in any kind of locking mechanism.
They also point out that a tactical folding knife, regardless of the strength of lock, is not as reliable as a tactical fixed blade fighting knife. In an article which was published in Black Belt magazine, Lynn Thompson, CEO of cold steel and a martial artist, mentioned that a tactical folding knife is too short as a fighting knife, though he sells, manufactures and carries tactical pocket knife. He also mentioned that folding tactical knife is not the ideal knife for fighting.