SHTFPreparedness may collect a share of sales or other compensation from the links on this page.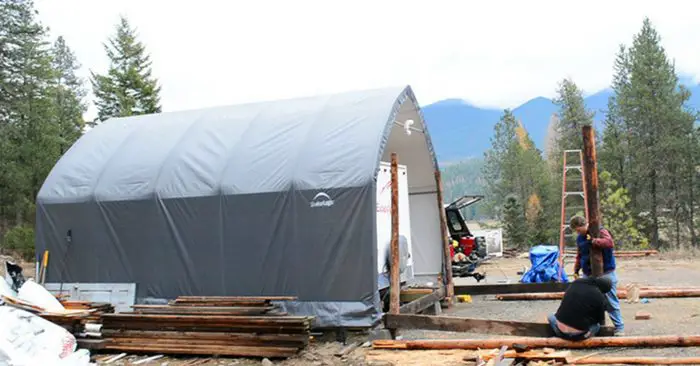 For those of us who are in love with the idea of homesteading, it's great to learn from someone who's starting from scratch. Pure Living for Life follows a couple's journey from city living to homesteading while being frugal. It helps to see a realistic approach to such a huge lifestyle change, instead of massive, expensive projects.
In the video and article on building a tiny off-grid cabin, Jesse and Alyssa show us how they built a small cabin using mostly reclaimed materials for $300! The couple didn't start out with a specific design in mind, but instead found a way to work with what they had. The cabin was built to safely house a wood burning stove that would heat an attached garage and RV during the winter. Although the cabin wasn't intended to be a home, a few additions can definitely make it one!
How To Build an Off Grid Winter Cabin for $300
---
Bonus: How to Make Pemmican, the Original Survival Food
Invented by the natives of North America pemmican was used by Indian scouts as well as early western explorers.
Native Americans spent a great deal of time on the go and depended on having portable, high-energy, highly nutritious, and filling foods that would last for long periods of time without refrigeration.
Pemmican is a portable, long-lasting, high-energy food. It's made of lean, dried meat that's crushed into powder and mixed with hot, rendered fat. This makes it one of the ultimate foods to have stockpiled for when SHTF or disaster strikes.
People really should avert their gaze from the modern survival thinking for just a bit and also look at how folks 150 years ago did it.
These guys were the last generation to practice basic things, for a living, that we call "survival skills" now.